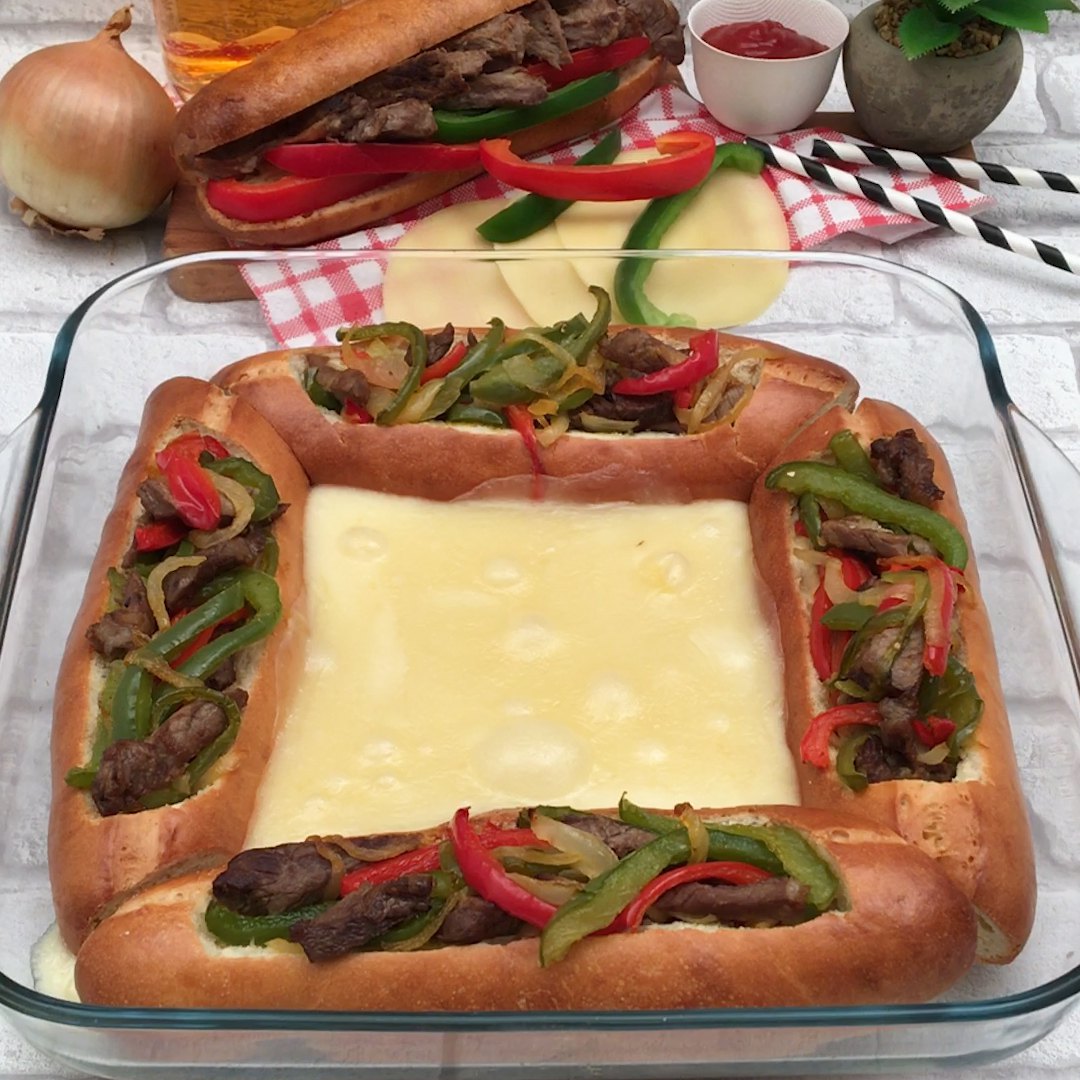 Cheesesteak Party!
Grab some friends and dig into this bad boy!
Total time: 20 minutes
Ingredients for 4 people
2 steaks
8 slices provolone cheese
4 sandwich buns
1/2 red pepper
1/2 green pepper
1 onion
Olive oil
Salt & pepper
---
Step 1/2
Cook the steaks and slice them thinly. Slice the peppers and onions, saute them in a pan with oil, and season to taste with salt and pepper.
Step 2/2
In a square baking dish, arrange the sandwich buns in a square. Open up the buns and add steak, then top with peppers and onions. In the center of the square, add the provolone cheese. Bake at 350 °F until the cheese is bubbly, then dip the sandwiches and enjoy.