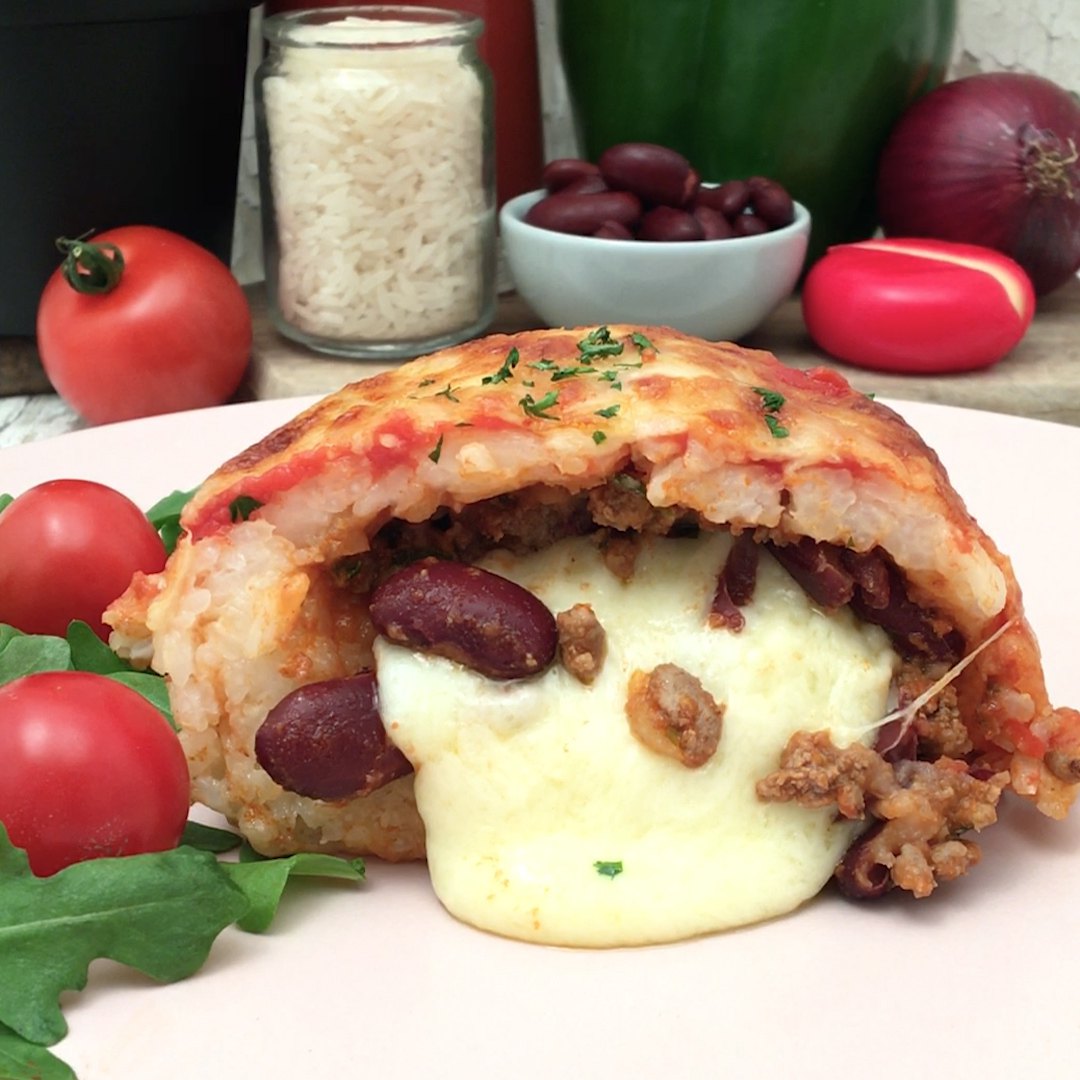 Chili Rice Balls
Packed with feisty flavor 🍅🧀
Made by you!
Ingredients
1 LB cooked rice
2 1/2 cups grated jack cheese
1 onion
1 LB ground beef
1 can kidney beans
Paprika
1 cup tomato sauce
18 Babybel cheeses
Tabasco
Olive oil
Parsley
Salt & Pepper
1. Boil rice, mix with 2 cups jack cheese and roll out between two sheets of baking paper. Cut the rectangle into 9 equally sized pieces and place on cling film.
2. Chop onions and sauté with ground beef and a dash of olive oil. Add the kidney beans, diced peppers, chopped parsley, paprika, salt and pepper. Add half of the tomato sauce and Tabasco® and simmer.
3. Place 1 tablespoon of Chili Con Carne on each rice rectangle, place two stacked Babybel® on top and cover with 1 tablespoon of Chili Con Carne. Close and roll the balls using the cling film.
4. In a casserole dish, spread the remaining Chili con Carne, place the balls on top, cover with the remaining tomato sauce and sprinkle with remaining grated jack cheese. Bake in the oven at 350°C for 15 minutes.
Similar recipes from Chefclub