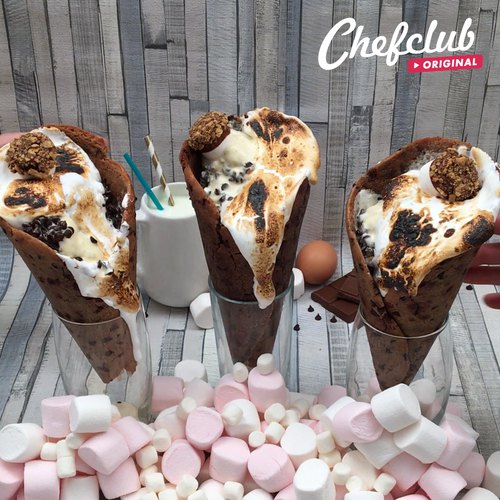 Flaming Marshmallow Ice Cream
Did somebody say s'mores?! 🔥🍫🍦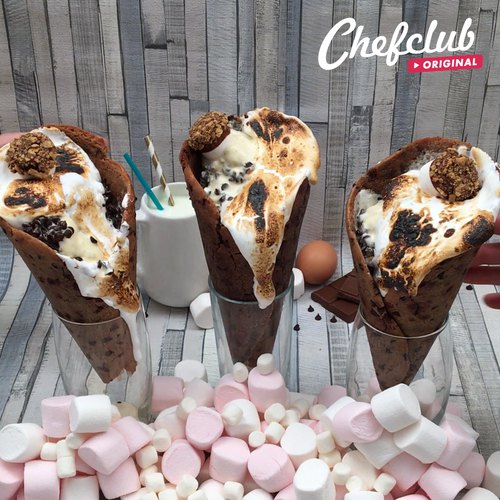 ---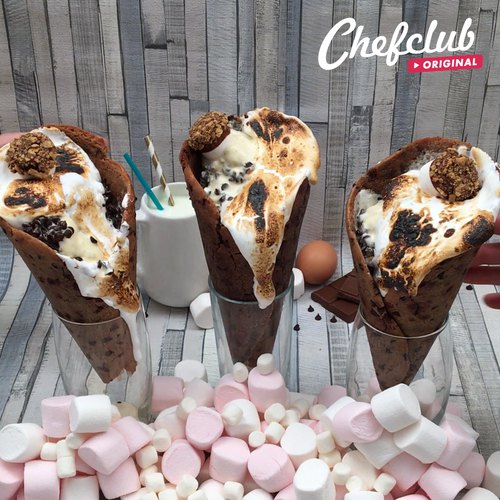 ---
Ingredients for 4 people
3 ice cream cones
1 roll pre-made cookie dough
1 quart of vanilla ice cream
2 cups of fluff
1 cup of chocolate chips
marshmallows
graham cracker crumbs
chocolate
---
Tools
Foil
---
Step 1/3
Roll ice cream cones in tin foil, set aside. separate cookie dough into 3 pieces flatten and bake for 10 minutes at 350 °F, while still warm flip over and roll so the bottom of the cookie is touching the ice cream cones. Let harden.
Step 2/3
Dip marshmallows in chocolate and graham cracker crumbs then set aside. Mix softened vanilla ice cream with 1 1/2 cups of Fluff and 1 cup of chocolate chips. Put back in the freezer until hard.
Step 3/3
Scoop ice cream into cookie cones, cover with remaining fluff and "roast" using a kitchen torch. Top with chocolate and graham cracker covered marshmallows and enjoy!