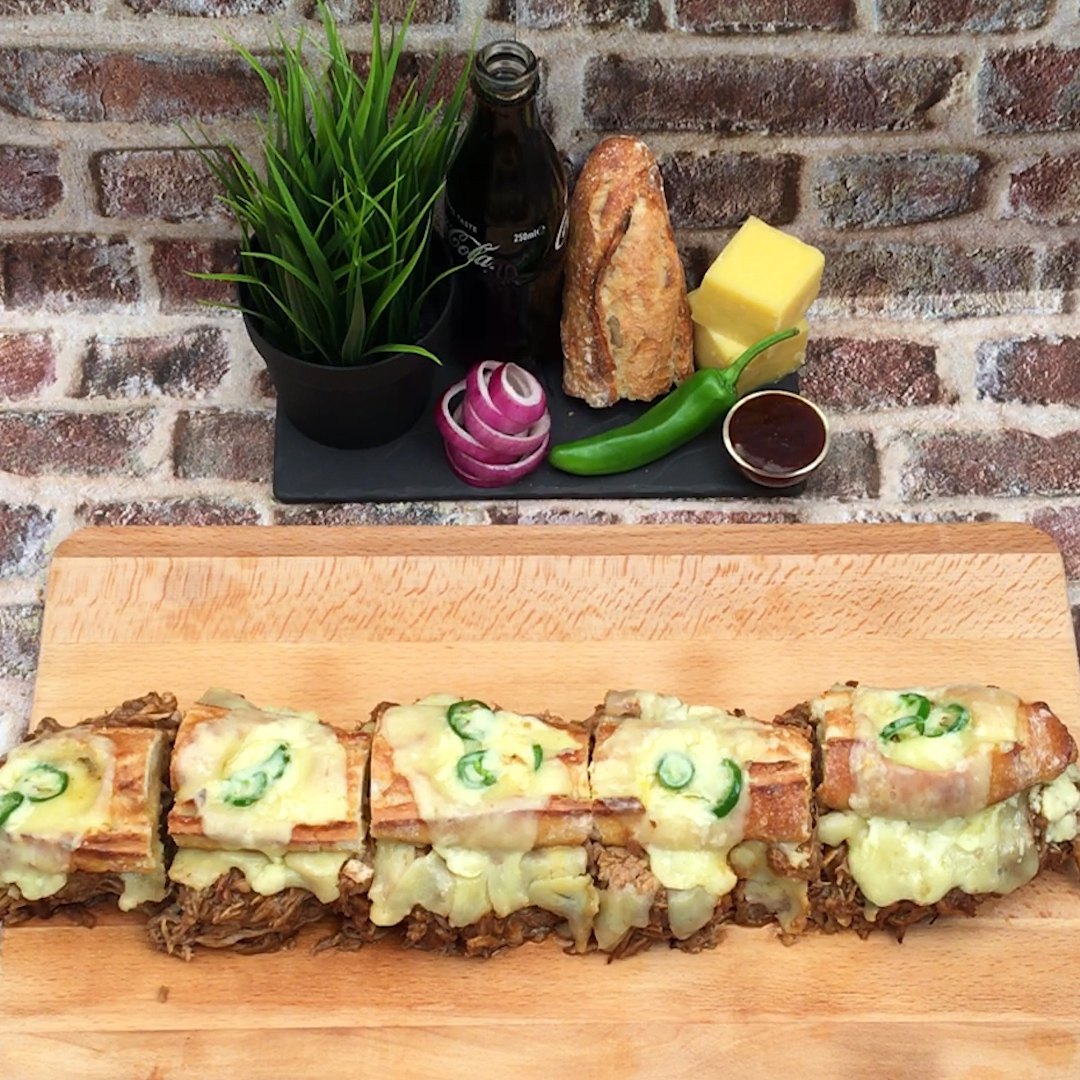 Ultimate Pulled Pork Sandwiches!
Coke is not just for drinking... Look how we can cook with it too, to make the pulled pork of your dreams!
Total time: 240 minutes
Ingredients for 8 people
2 red onions
4 garlic cloves
2 lbs pork shoulder
1 jar bbq sauce
1 quart Coca-Cola
1 French baguette
5 slices cheddar
1 jalapeno pepper
1/2 cup shredded cheddar
Salt & pepper
---
Step 1/2
Slice the red onions into rounds and put them into a large Dutch oven with the minced garlic and the pork shoulder. Cover in BBQ sauce, add salt, pepper and the Coca-Cola. Bake for 4 hours at 320 °F. Once finished, shred the pork on a tray and then add it back to the cooking liquid.
Step 2/2
Cut the baguette in half longways and dig 5 holes in the top half using a glass. Add the shredded pork and close the bread. Insert the slices of cheddar into the holes with the jalapeno and shredded cheddar, then bake for 10 minutes at 350 °F. Cut into sandwiches and enjoy.