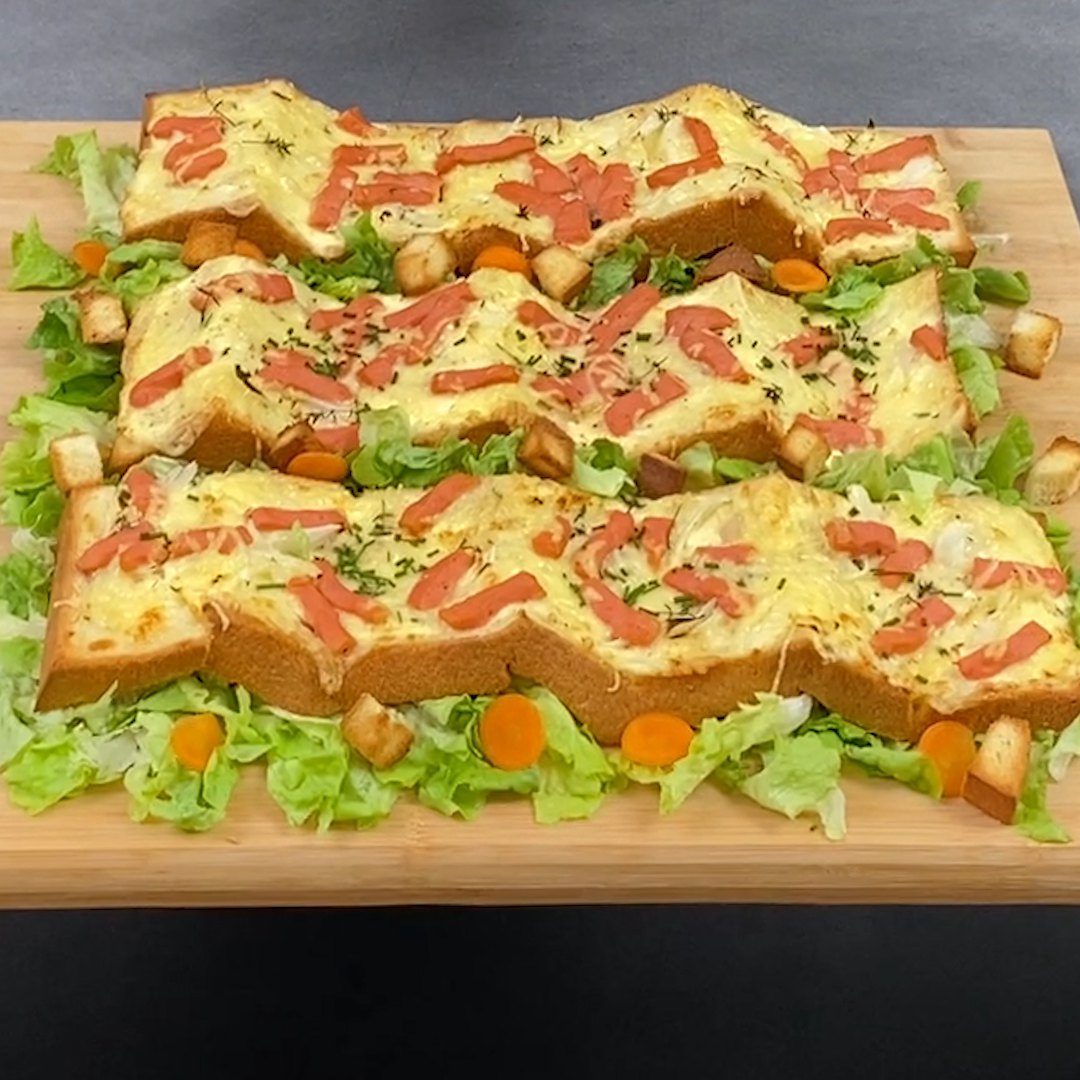 XXL Homemade Sausage
The bigger, the better 🤩🌭
Total time: 120 minutes
Ingredients for 8 people
Large loaf of bread
3 lb chicken thighs
1 carrot
2 onions
Bay leaf
Thyme
4 cups water
1 tbsp kosher salt
Plastic bottle
1 tsp paprika
Salt & pepper
2 tbsp beet juice
1/4 cup gelatine powder
Immersion blender
Sour cream
Grated Swiss cheese
---
Step 1/4
Add the chicken, carrots, 1 chopped onion, bay leaf, thyme, kosher salt, pepper, and water in a pot. Let cook over medium heat for 2 hours.
Step 2/4
Remove the cooked chicken and vegetables from the pot and place in a bowl. Remove the bones. Add salt, pepper, paprika, and beet juice to the chicken. In a separate bowl, add 1 cup of the leftover chicken stock to the gelatin powder. When the gelatin is dissolved, mix it into the chicken and vegetables. Use the immersion blender to blend the chicken mixture to form a past.
Step 3/4
Cut off the bottle neck of the cleaned plastic bottle. Place the bottle neck inside the bottle to be a funnel. Spoon the chicken mixture into the funnel to fill the bottom of the bottle. Cover and chill until solid.
Step 4/4
With the loaf flat on it's side, use a serrated knife to cut the loaf in to zigzag pieces. Cover with sour cream, pepper, sliced onions, and grated cheese. Cut any leftover bread into cubes and place on a lined baking sheet and bake for 10 min at 300 °F. When the sausage is set, remove the plastic bottle and slice the sausage. Place on the bread, add more thyme, and bake for 10 minutes at 350 °F.