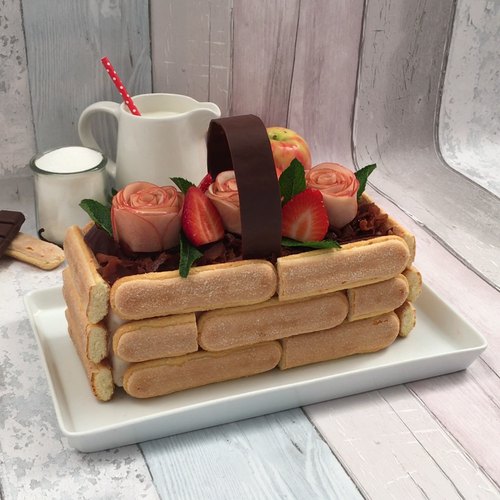 Apple-Misu Basket
It's tasty and cute! 🧺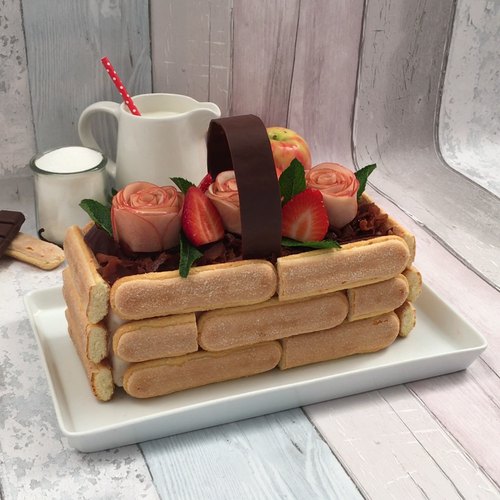 ---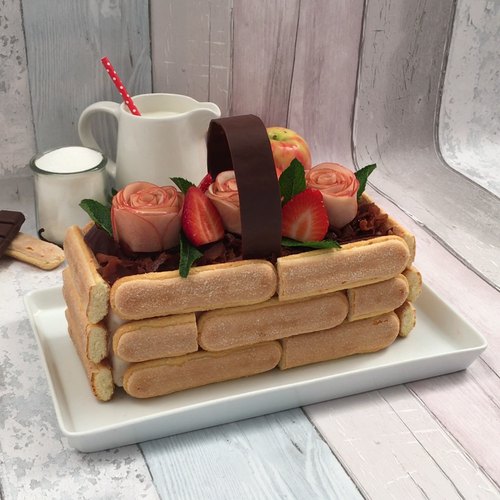 ---
Ingredients for 4 people
1 brique de jus de pommes
12 oz of mascarpone cream
14 oz of lady fingers (about 30 cookies)
5 apples
vegetable oil
strawberry syrop
strawberries
mint
---
Tools
Plastic wrap
Drill
Vegetable peeler
---
Step 1/4
Empty the apple juice box into a bowl and cut off one side of the box. Line the inside of the box with plastic wrap. Spread mascarpone on the bottom of the box and on the inner sides. Soak 4 lady fingers in the apple juice and place them at the bottom of the box. Spread 1 new layer of mascarpone on top. Add another layer of boudoirs to the apple and cover with mascarpone. Place 1 last layer of boudoir then place 1 hour in the freezer.
Step 2/4
Once frozen, unmould the ice cream by turning the box over and removing the plastic wrap. Cover the sides of the cake with ladyfingers, leaving the top empty.
Step 3/4
Cut 2 apples in 2 then stick them on the drill bit. Use the drill, on slow speed to peel the apples with the vegetable peeler. Fry the peelings, drain and crumble them. Sprinkle the top of the basket.
Step 4/4
Cut the other apples in 2 and then cut them into very thin slices. Place the slices in 1 pot of boiling water with strawberry syrup and arrange them in 3 lines lengthwise, overlapping slightly. Roll the 3 lines on themselves to form flowers and place them on ice. Decorate with strawberries and mint and enjoy.