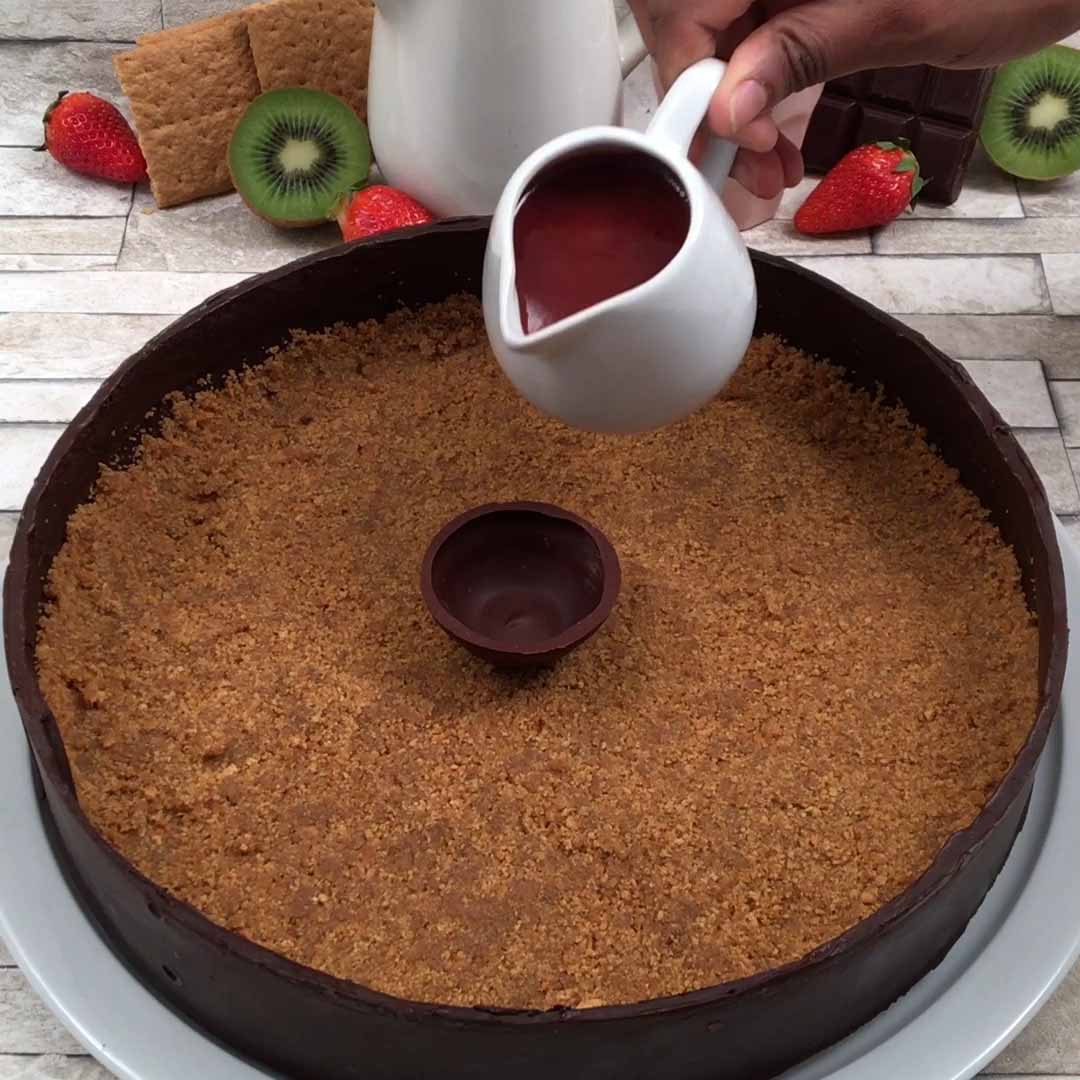 No-Bake Cheesecake Mosaic
Easy and beautiful.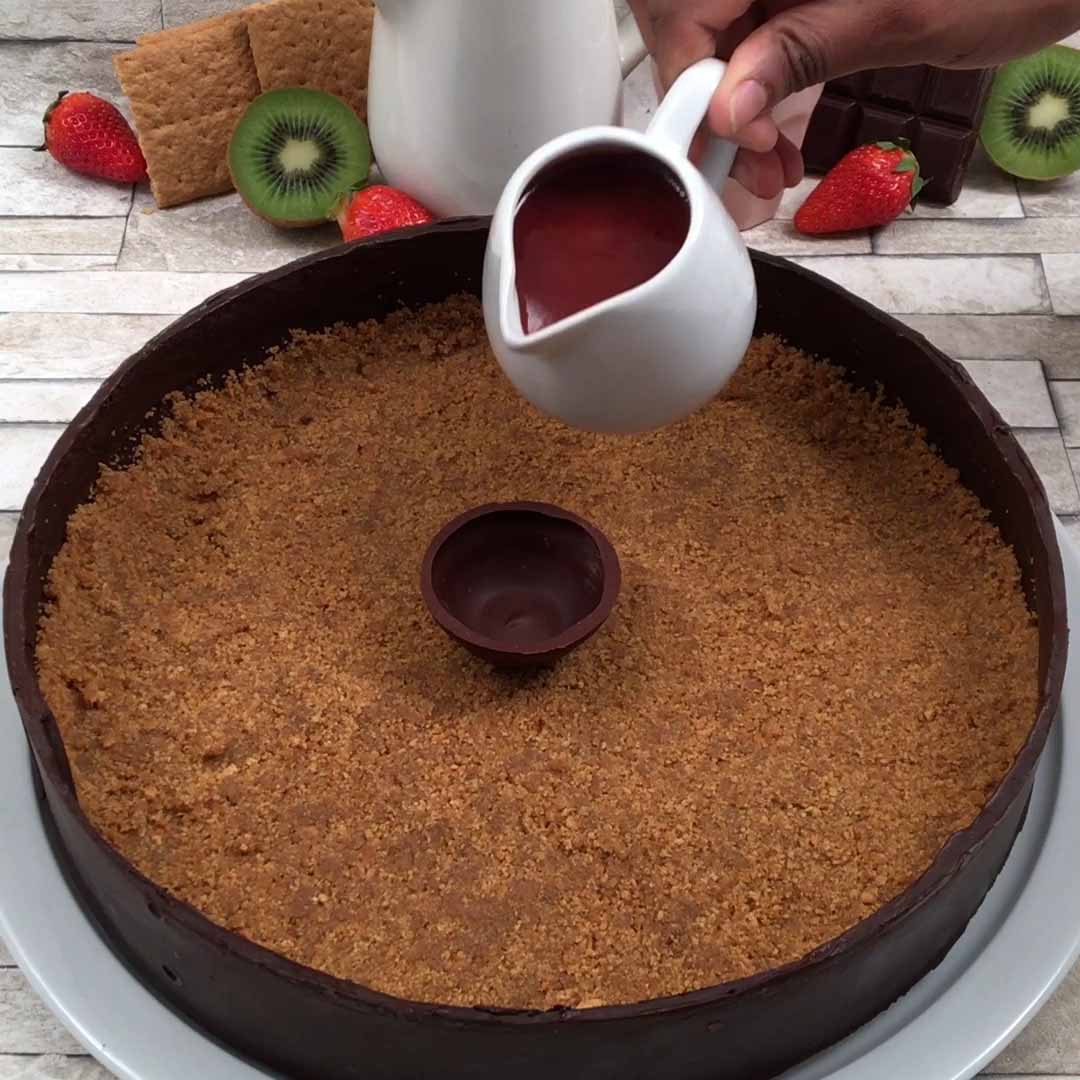 ---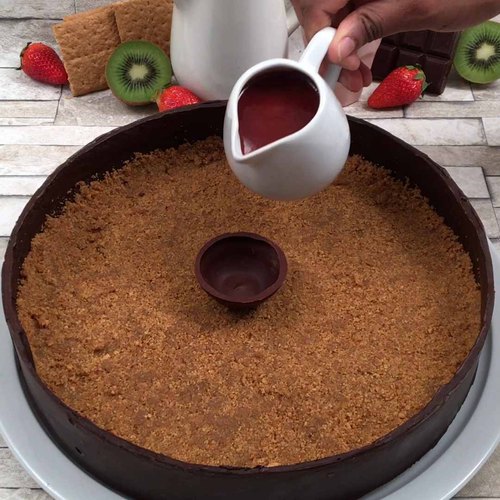 ---
Total time: 60 minutes
Ingredients for 10 people
Dark chocolate
2 cups graham crackers, crushed
1/2 cup brown sugar
1/2 butter, melted
Strawberry sauce
1 2/3 cup heavy whipping cream
2 (8-oz) packages cream cheese
1/2 cup sugar
1/2 cup powdered sugar
1 tsp vanilla extract
2 tsp lemon juice
1/4 sour cream
Strawberries, sliced
Kiwi, sliced
Mango, sliced
---
Tools
Spring-form pan
---
Step 1/4
Temper chocolate and line the spring-form pan with chocolate. Pour out the excess and chill until set. Fill the spheres for the center of the cake with chocolate and chill to set. Make the crust by crushing graham crackers in the food processor. Pour the crumbs into a bowl and mix with the brown sugar. Add the melted butter and pour the mixture into the chocolate base and press into place. Chill.
Step 2/4
In a large bowl, make the filling by whipping together the cream cheese and sugar until smooth. Add in the sour cream, confectioners sugar, lemon juice and vanilla. Whip the heavy cream into stiff peaks in another bowl then and fold into the cream cheese mixture.
Step 3/4
Fill half of the chocolate sphere with strawberry sauce and warm the edges of each half and stick them together. Allow to set. Place the sphere in the center of the cake and cover with cream cheese filling. Smooth the top and allow to set for 6-8 hours.
Step 4/4
Cut the fruit into triangles and arrange on top of the cheesecake. Cut into the chocolate sphere to allow the strawberry sauce to run out. Enjoy!