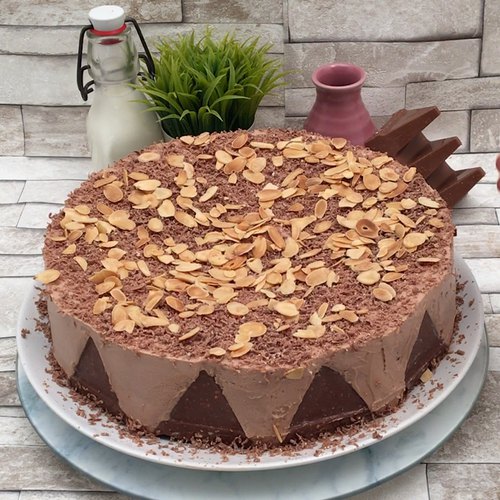 Toblerone Cheesecake
Straight from the mountains, this is a little slice of heaven! 🏔🍫✨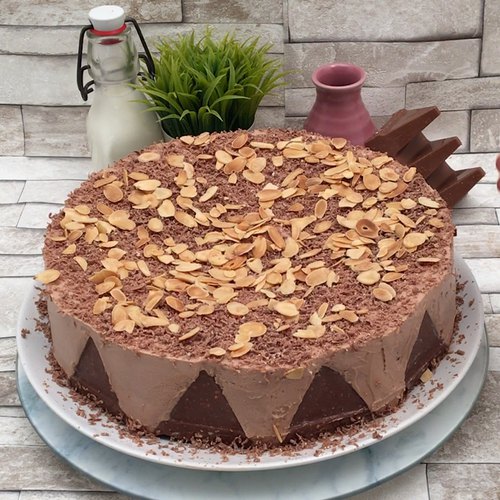 ---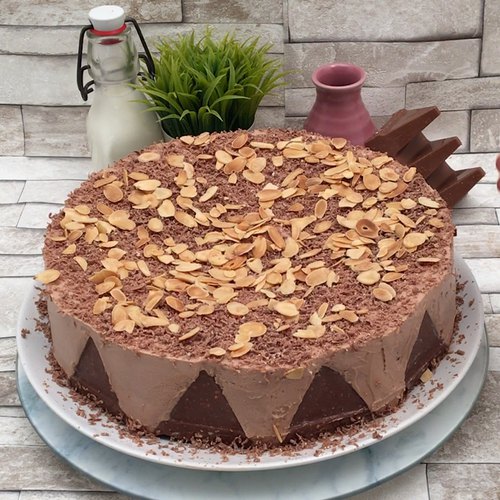 ---
Ingredients for 8 people
4 large toblerone chocolate bars
5 tbsp of & 1 tsp of butter
2 1/8 cups of cream
2/3 cup of mascarpone cheese
1 bag of sliced almonds
---
Tools
Hand mixer
Spring-form pan
---
Step 1/3
Crush 2 bars of Toblerone ® and mix them with the melted butter. Remove all the triangles from another bar and arrange them in a circle against the edge of the spring-form pan. Line the bottom of the pan with the blended Toblerone ® and butter.
Step 2/3
Melt three quarters of the remaining bar. Whip up the cream and mascarpone and then add the melted Toblerone ® (it must not be too hot). Pour this mixture into the mould and place it in the freezer for 2 hours.
Step 3/3
Unmould the cake and grate the rest of Toblerone® on top. Decorate with slivered almonds, cut into slices and enjoy.