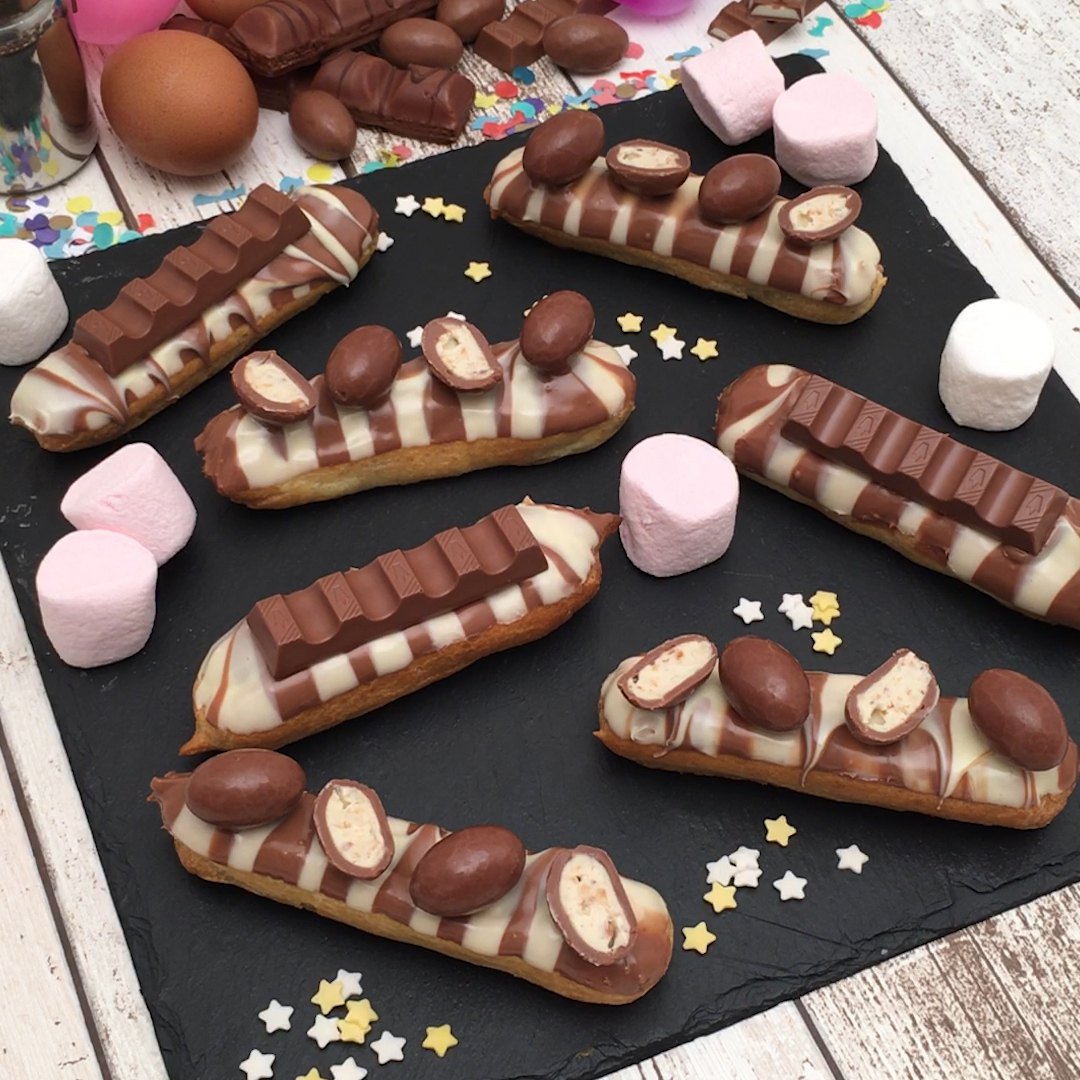 Chocolate Eclair
With a melting mouthful in the middle
Total time: 40 minutes
Ingredients for 6 people
1 stick of butter
1 cup of milk
1 tbsp of sugar
1 1/4 cups of flour
4 eggs
2 cups of double cream
1/3 cup of Chocolate hazelnut spread®
1 1/4 cups of milk chocolate
1 tbsp of white chocolate
Chocolate Maxi®
Schoko-Bons®
Salt
---
Step 1/4
In a saucepan, melt the butter with the milk, sugar and salt. Bring to a boil and add the flour. Oft the heat, add the eggs one by one, mixing until a smooth paste is obtained.
Step 2/4
Place the dough in the freezer bag and cut a lower corner to form a piping bag. On a lined baking tray, pipe as many eclairs as possible that are 15 cm long, and bake in the oven for 6 minutes at 350°F.
Step 3/4
Whip the cream with a whisk and add the chocolate hazelnut spread®. Place this mixture in another freezer bag and use it also as a piping bag for stuffing the eclairs with the chocolate cream.
Step 4/4
Melt the milk and white chocolates, and draw lines in the milk chocolate with the white chocolate. Then dip the eclairs into the chocolate. Arrange the chocolate® toppings on top an enjoy.