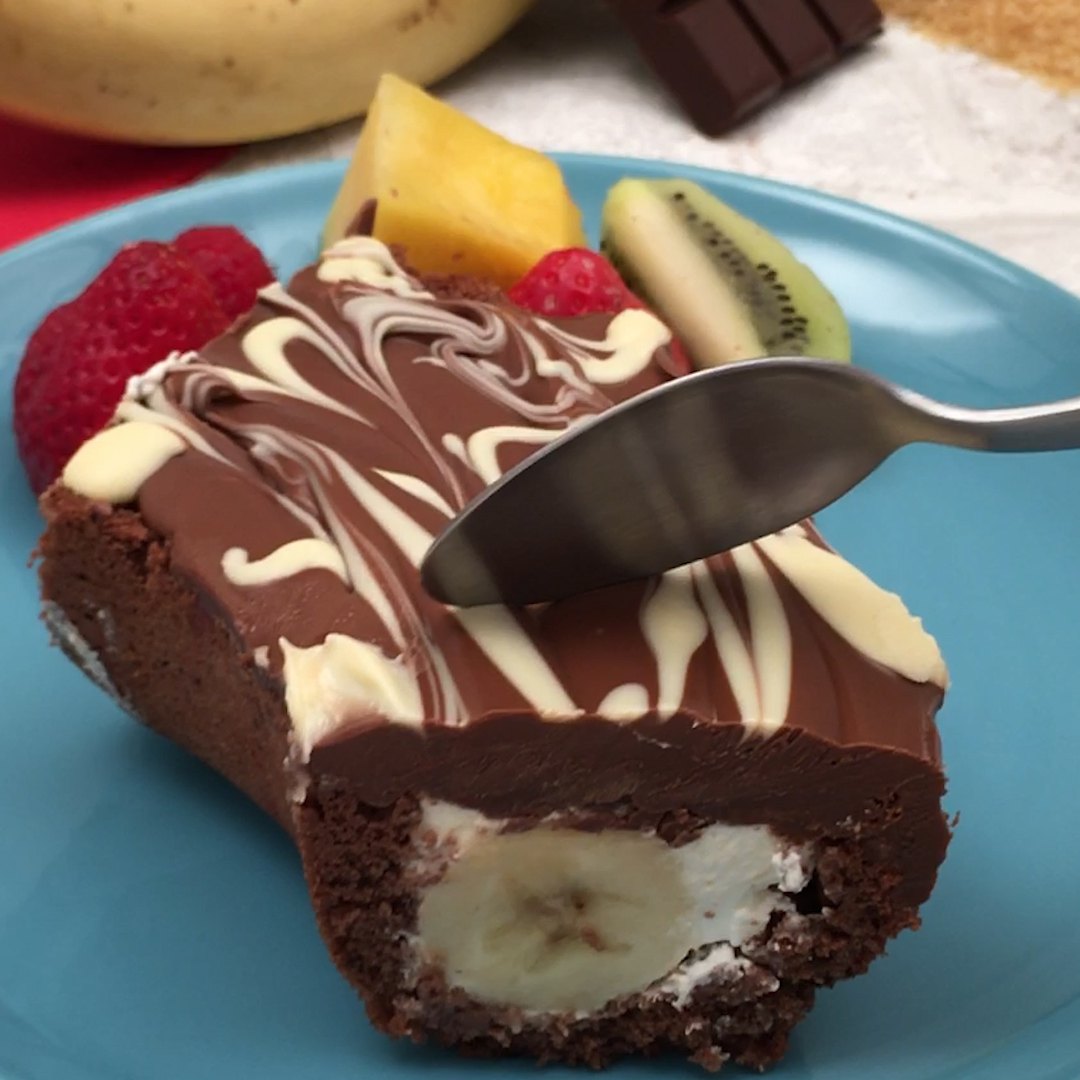 Choco-Banana Bundt Cake
Choco-Banana Bundt Cake! A classic combo in a cake.
Total time: 20 minutes
Ingredients for 6 people
5 eggs
1/2 cup sugar
1 1/4 cup dark chocolate
1/2 cup butter
1/2 cup flour
2 cups heavy cream
1/4 cup powdered sugar
3 bananas
1 1/4 cup milk chocolate
1/3 cup white chocolate
Fruits
---
Tools
1 Bundt pan
1 toothpick
---
Step 1/3
Mix the eggs, sugar, melted dark chocolate, melted butter and flour and pour this mixture into the pan. Bake for 20 minutes at 350 °F. Remove from the oven and hollow out the center of the cake to remove the core.
Step 2/3
Whip the cream and powdered sugar into a whipped cream and spread half of it in the hollow of the cake. Add the peeled bananas on top and cover with the remaining whipped cream.
Step 3/3
Cover the whipped cream with melted milk chocolate. Draw radius lines all around the cake with the melted white chocolate and then draw concentric lines in it with the toothpick to draw shapes. Leave the cake to rest for 15 minutes in a cool place, place fruit in the centre and then eat.