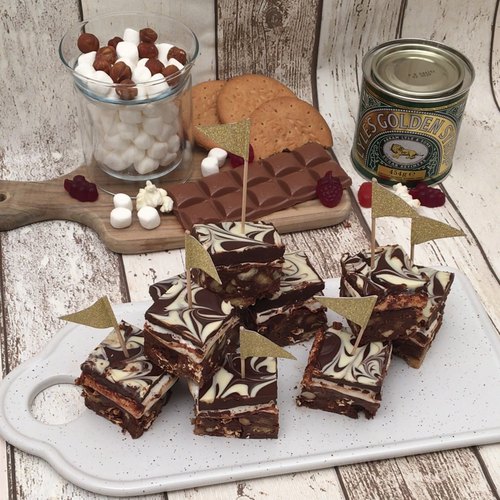 Fridge Cake
No bake. No fuss. No worries!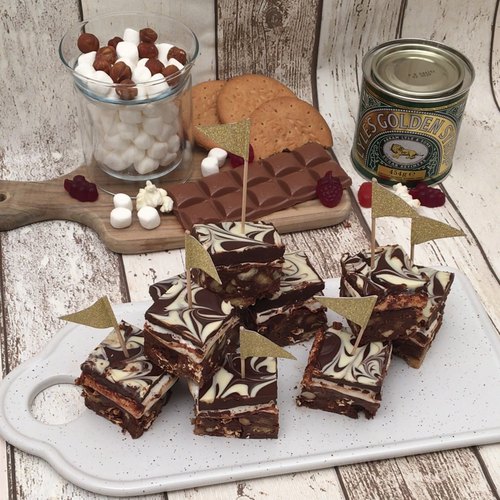 ---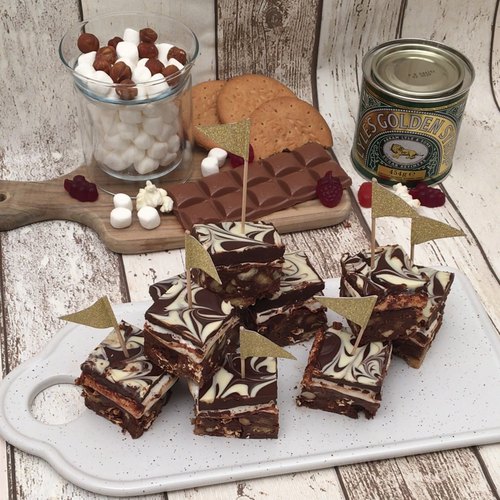 ---
Ingredients for 3 people
1 cup of milk chocolate
1 1/2 cups of dark chocolate
1/2 cup of white chocolate
7 oz of english digestive biscuits
2 cups of popcorn
1 pack caramel-filled chocolates
1 bag of white marshmallows
2 sticks butter
1 tbsp of golden syrup (or molasses)
1 cup of chopped nuts
---
Step 1/2
Take 1/3 of the dark chocolate, all of the milk chocolate, the butter, and the golden syrup (or molasses) and microwave until melted. Add crushed biscuits, popcorn, nuts, and caramel candies, then add the mixture to a baking dish.
Step 2/2
Melt down the marshmallows and pour over the top. Melt the dark chocolate and white chocolate in the microwave, then pour on top of the marshmallows. Use a toothpick to create a swirl pattern, then refrigerate 20 minutes. Cut into pieces and serve.