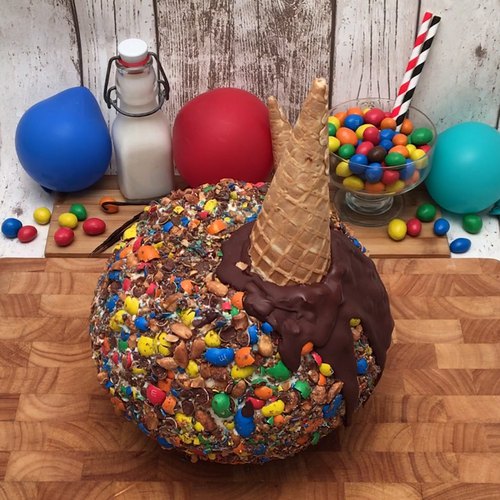 M&M's Ice Cream Ball
Let the good times roll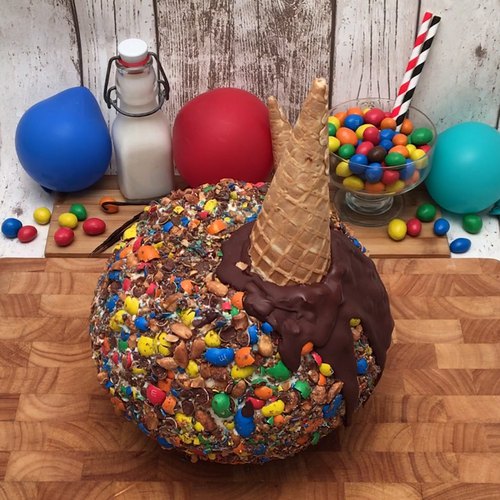 ---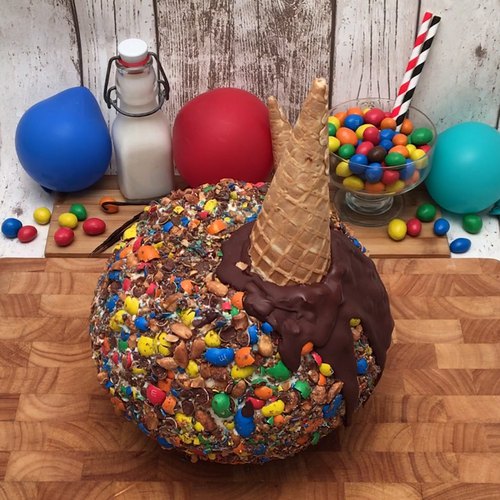 ---
Ingredients for 6 people
1 cup of mascarpone
8 1/2 cups of double cream
6 1/3 tbsp of powdered sugar
2 vanilla pods
3 1/2 cups of m&m's®
1 ice cream cone
1 cup of dark chocolate
---
Step 1/4
Mix the mascarpone, cream, powdered sugar, and vanilla pod seeds together. Separate the cream into 2 large bowls and smooth the top with a spatula.
Step 2/4
Using a ladle, form a hole in the middle of each bowl and fill one with the M&M's. Arrange the bowl without M&M's in on top of the other one to make a sphere. Place the bowls together in the freezer for 3 hours.
Step 3/4
Crush the rest of the M&M's into small pieces using a rolling pin. Unmold the cream ball and roll it in the crushed M&M's.
Step 4/4
Fill the ice cream cone with the melted dark chocolate and stick it on top of the ball.