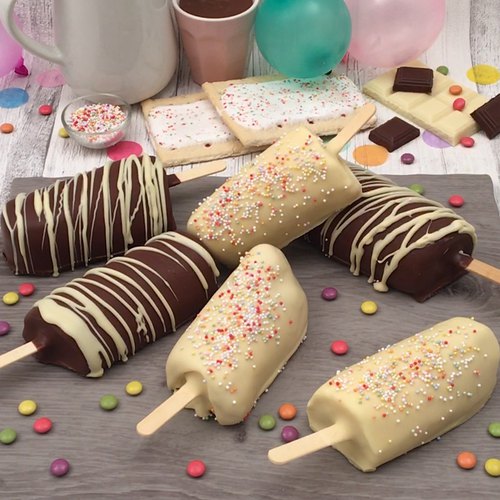 Pop-Tart Ice Cream!
Made directly in the bag 🍦😋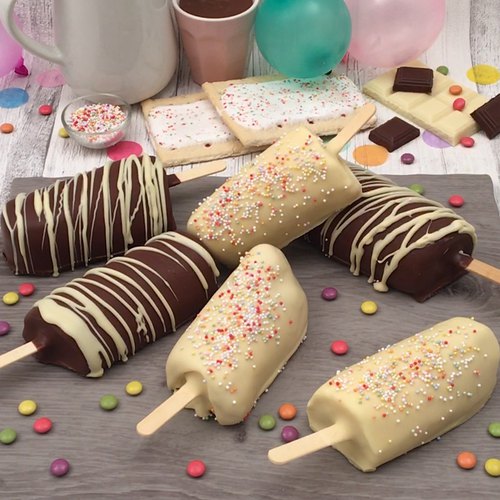 ---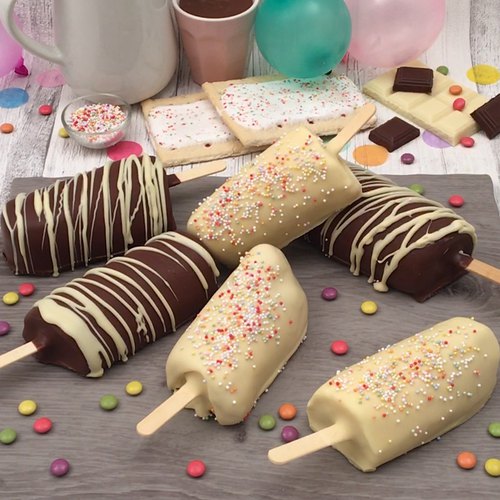 ---
Total time: 1 hour 10 minutes
Ingredients for 8 people
3 cups of heavy cream
1 1/4 cups of milk chocolate
1 1/4 cups of white chocolate
4 strawberry pop tarts
4 cinnamon pop tarts
rainbow funfetti sprinkles
---
Tools
Popsicle sticks
---
Step 1/2
Make a clean opening in the Pop Tart bags by cutting the tops off with a scissor. Crush the Pop Tarts and leave them in the bags. Put the bags in a ramekin or glass that will hold them vertically, and add the heavy cream into the bag until filled but not overflowing. Add 2 popsicle sticks to each, then freeze 3 hours.
Step 2/2
Melt the white chocolate and milk chocolate. Remove the bags from the popsicles and cut them in half. Dip the cinnamon pops into the milk chocolate, and dip the strawberry pops into the white chocolate. Drizzle white chocolate on the cinnamon pops and drizzle milk chocolate on the strawberry pops. Coat with sprinkles. Freeze to harden, then enjoy.