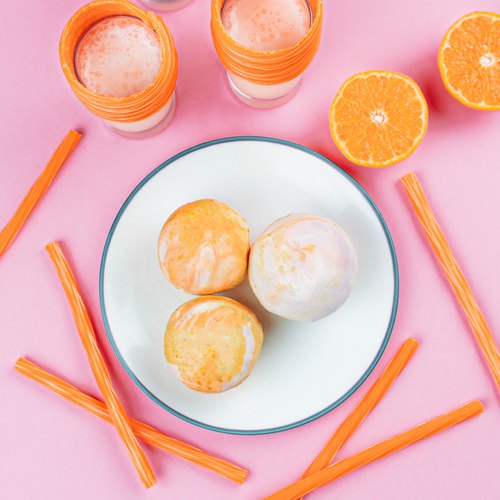 Florida Creamsicle
Florida Creamsicle! Orange you glad you found this dessert 😁🍊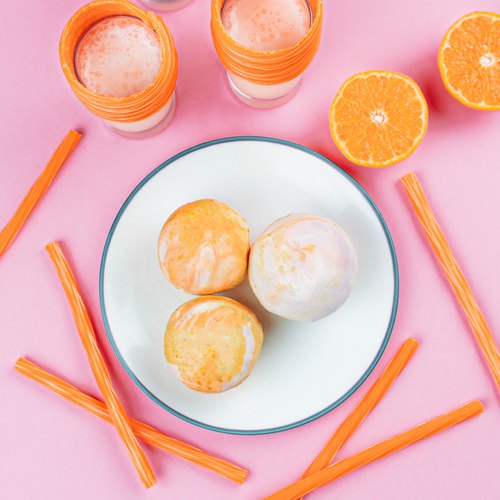 ---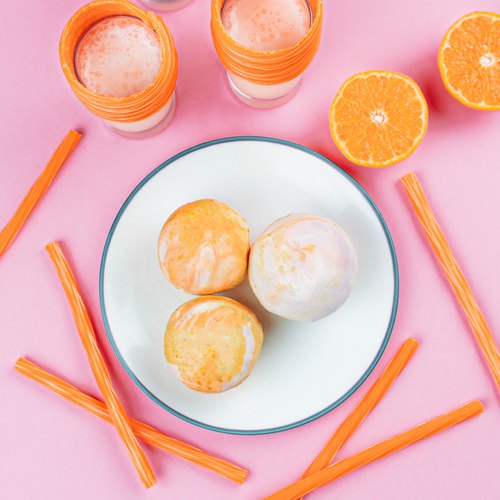 ---
Total time: 3 hours 10 minutes
Prep time: 10 minutes, Rest time: 3 hours
Ingredients for 3 people
2 cups of vanilla ice cream
5 oranges
White chocolate
4 cans of orange fanta
1/2 cup of heavy cream
1 bag of orange twizzlers
1 cup of orange juice
3/5 cup of simple syrup
1 can of whipped cream
---
Tools
Skewer
parchment paper
Cocktail shaker
Iron
Funnel
---
Step 1/3
Line up 5 Twizzlers on a piece of parchment paper and place another sheet of parchment on top of Twizzlers. Fuse Twizzlers together with an iron. While the candy is still warm, grab the tall glass and roll Twizzlers around the top and allow to cool.
Step 2/3
FIll a cocktail shaker fill with ice cubes, 3/4 cup orange Fanta, and 1/4 cup whipped cream. Shake until combined. Strain mixture directly into glass with Twizzler garnish. Add extra whipped cream on top.
Step 3/3
Cut the top of the oranges and remove a few of the slices. Mix melted vanilla ice cream with 2/3 cup simple syrup, 1 cup orange juice and 1/2 cup heavy cream. Use a funnel and pour mixture into the orange. Allow to freeze for 2 hours. Add some melted orange chocolate to the white chocolate and use a skewer to create a marble effect. Remove the skin from the oranges and dip in the white chocolate. Serve with drink and enjoy!