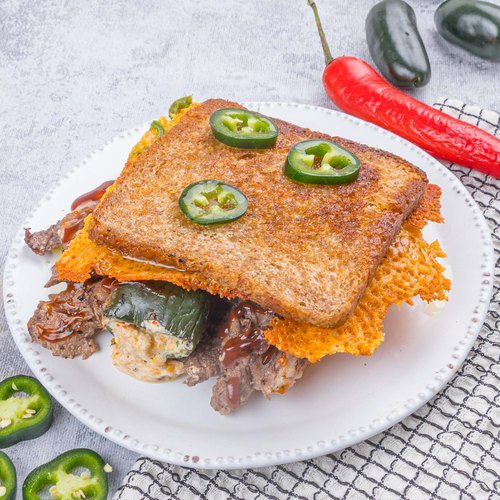 Peppery Steak Sandwich
Peppery Steak Sandwich! With spicy jalapeño poppers 😋🌶️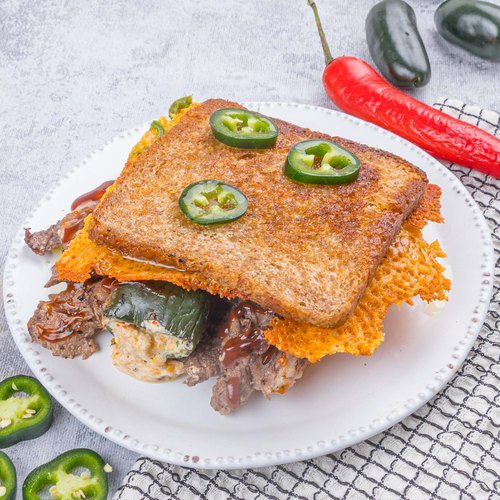 ---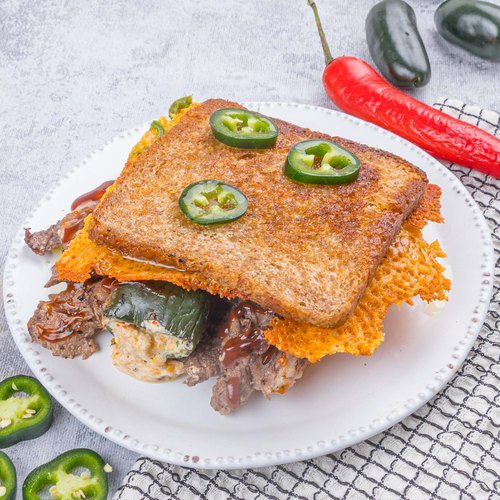 ---
Total time: 30 minutes
Prep time: 20 minutes, Cook time: 10 minutes
Ingredients for 3 people
1 steak
Salt & pepper
8 jalapeños
Cheddar
Cream cheese
Spices
6 slices of bread
Bbq sauce
---
Step 1/3
Take a piece of steak and make 8 small cavities. Season with salt and pepper. Fill the cavities with beer. Cut the tops of the jalapeños and core them. Pipe cream cheese and spices into the jalapeños. Place the stuffed jalapeños into the steak cavities. Closes the jalapeños with the help of toothpicks. Cook on the grill until done and reserve.
Step 2/3
On hot a grill add shredded cheddar and sliced jalapeños. Place 6 slices of bread on top of the melted cheese. Remove from the heat.
Step 3/3
Slice the steak and add to the inside of the bread slices. Add some BBQ sauce. This will make 3 sandwiches. Enjoy!