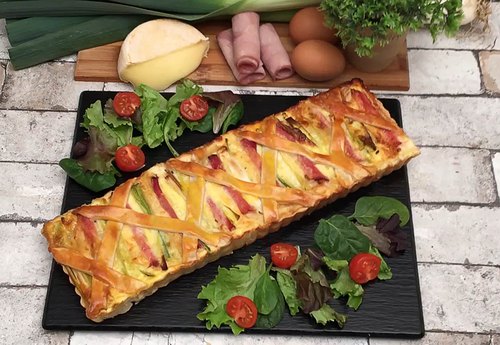 Are you 18 years old or older?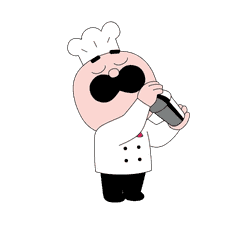 You must have the right to consume alcohol in your country of residence to continue on this site.
Please drink responsibly
Ham, Cheese & Leek Tart
Spring into action and enjoy this outside in the sunshine :)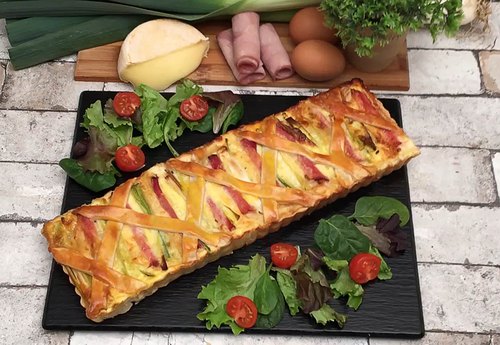 ---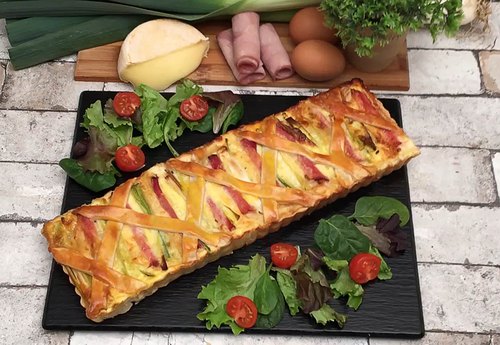 ---
Ingredients for 4 people
2 leeks
150 g of crème fraîche
100 g of grated swiss cheese, divided
1 pie dough
5 slices of ham
1 wheel of reblochon (use brie if you cannot find)
3 eggs
salt & pepper
---
Step 1/4
In a mixing bowl, combine sour cream with the eggs and 1 cup of the grated Swiss, add salt and pepper to taste.
Step 2/4
Remove the dark green tops of the leeks, then cut in three, slicing each third in half. Cut the wheel of cheese into sliced and each slice of ham into two pieces.
Step 3/4
In you tart dish, place the pieces of leeks alternating with slices of ham and cheese.
Step 4/4
Once the tart dish is full, pour over the egg mixture and cover with the remaining cheese. With the extra pie dough, cut strips and lay over the top creating X shapes. Bake for 30 minutes at 180°C and enjoy!
Similar recipes from Chefclub
-
Our other recipes