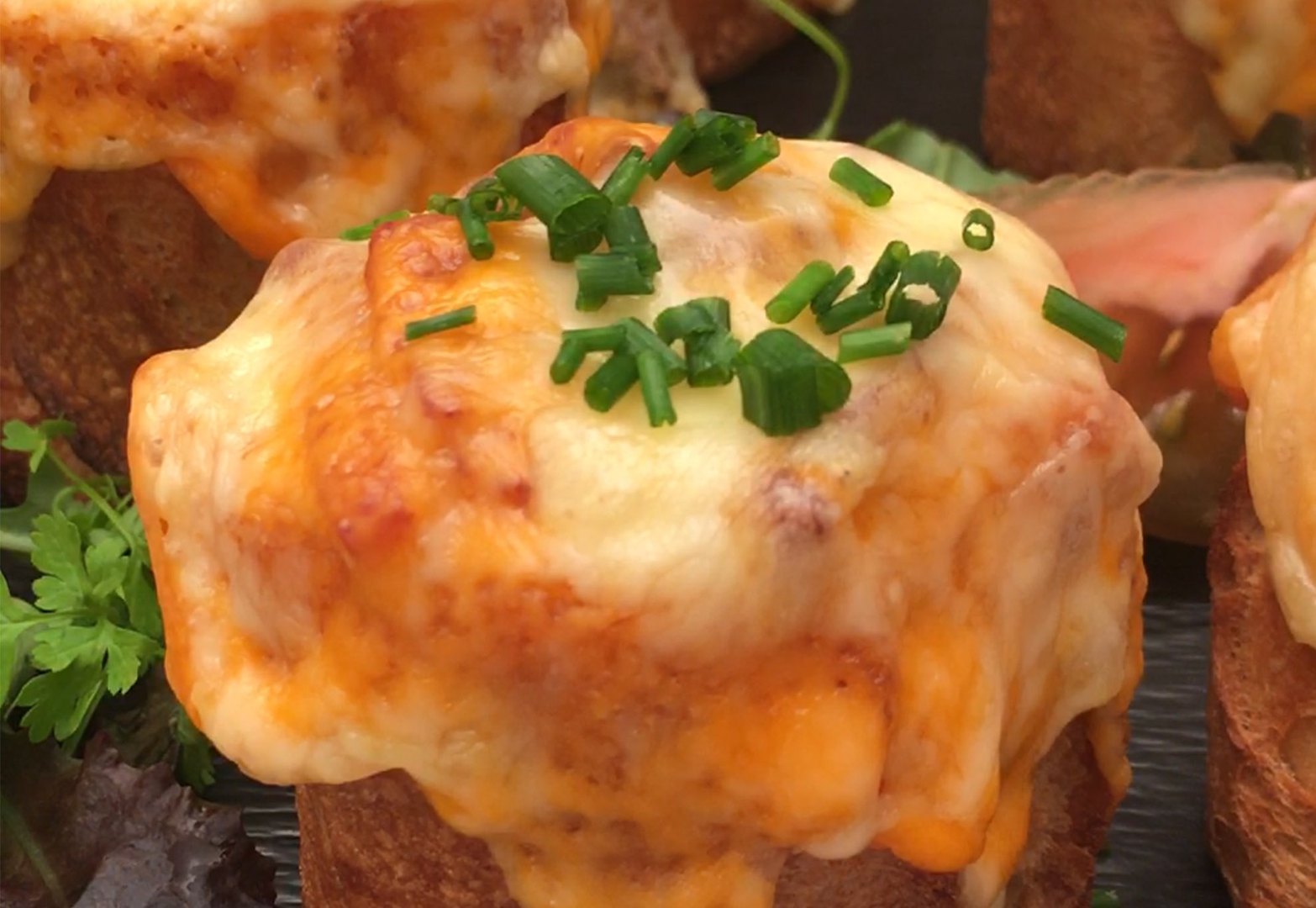 Eggs-ploding Baguette
Stuffed baguette for everyone to enjoy!
Made by you!
Ingredients
1 French baguette
1 tbsp vegetable oil
6 eggs
150g diced bacon
6 slices of edam
6 slices of cheddar
Chives
1. Cut the baguette into pieces 6cm in length. Form a hollow centre by pushing down on the inside of the bread.
2. Place clingfilm over a bowl. Brush the cling film with the vegetable oil. Pour in an egg. Twist and knot the clingfilm to make a parcel. Repet this 5 times. Cook the eggs in boiling water for 4 minutes, then add one into each piece of bread.
3. Cook the diced bacon in a frying pan, then add them to the bread on top of the eggs. Add a slice of edam and a slice of cheddar on top of each.
4. Place under the grill for 5 minutes at 210°C. Sprinkle with chopped chives and serve.