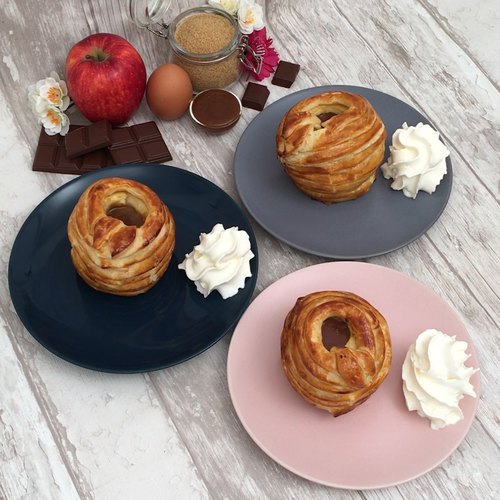 Are you 18 years old or older?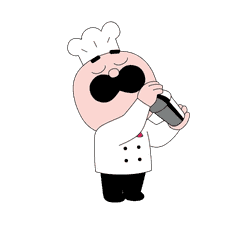 You must have the right to consume alcohol in your country of residence to continue on this site.
Please drink responsibly
Real Apple Pie!
And this one is so easy to make and will impress any guest!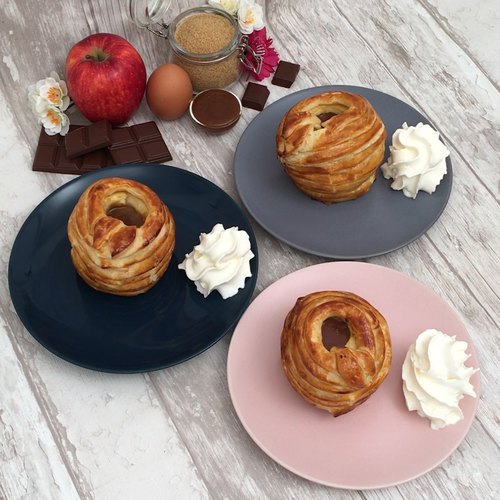 ---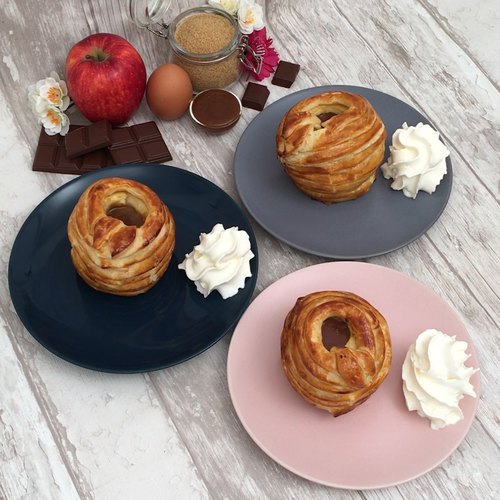 ---
Ingredients for 4 people
4 pink lady apples
150 g of brown sugar
1 rectangular puff pastry
50 g of dark chocolate
100 g of salted caramel sauce
whipped cream
---
Kitchenware
Sheet pan
Parchment paper
---
Step 1/3
Peel the apples and remove the core, then cover in brown sugar. Cut the puff pastry into 9 strips. In one of the strips, use a knife to cut out 8 small leaves.
Step 2/3
Roll up each apple with 2 strips of puff pastry, leaving an opening in the top, then decorate with 2 of the pastry leaves.
Step 3/3
Insert 1 bar of chocolate in 2 apples and divide the caramel between the two others. Place the 4 apples on the parchment-lined sheet pan, then bake for 15 minutes at 180 °C. Enjoy with the whipped cream.
Similar recipes from Chefclub
-
Our other recipes