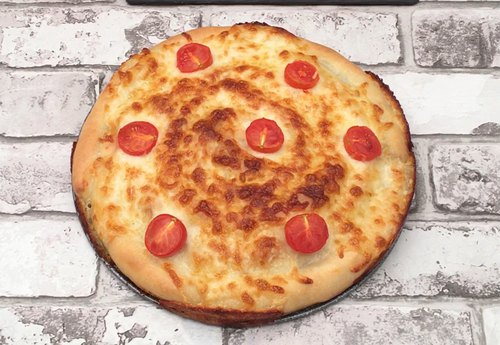 Recipe
Spiral Salmon Tart
They see me rolling...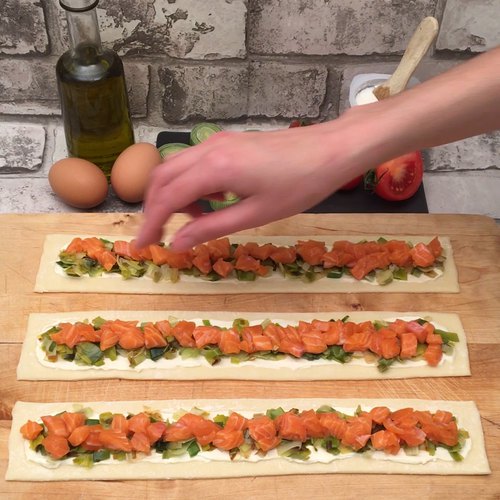 In a mixing bow, mix 2 yoghurts with the egg, flour, egg white, vegetable oil and baking powder until you have a smooth dough. Separate into 3 balls and flatten them with a rolling pin until you have 3 long strips.

Cook the chopped leeks with some olive oil. Cut the salmon into cubes. Put the fresh cheese on the stripes of dough and then, splitting the total into 3, cover with leeks and salmon. Close the dough around the filling lentgh-wise, then place into a pie tin in a spiral.

Cover with slices of mozzarella and halved cherry tomatoes. Bake for 35 minutes at 350°F.

In a mixing bowl make a sauce, by mixing the remaining yoghurt, the cubed cucumber, the dill and the lemon juice. Cut slices of your tart and dip it into your yoghurt sauce.
It's ready!
SIGN UP
FOR FREE
TO SEE THE RECIPE
Meet the Chefclub team
More everyday recipes
The Everyday Boxed Set contains: Under 10 Minutes, the perfect recipes to make when you don't have time; How to Cook Leftovers, make use of what you have on hand and save money in the meantime; Family Meals, the recipes you'll turn to when you have surprise guests.
DISCOVER THE BOOK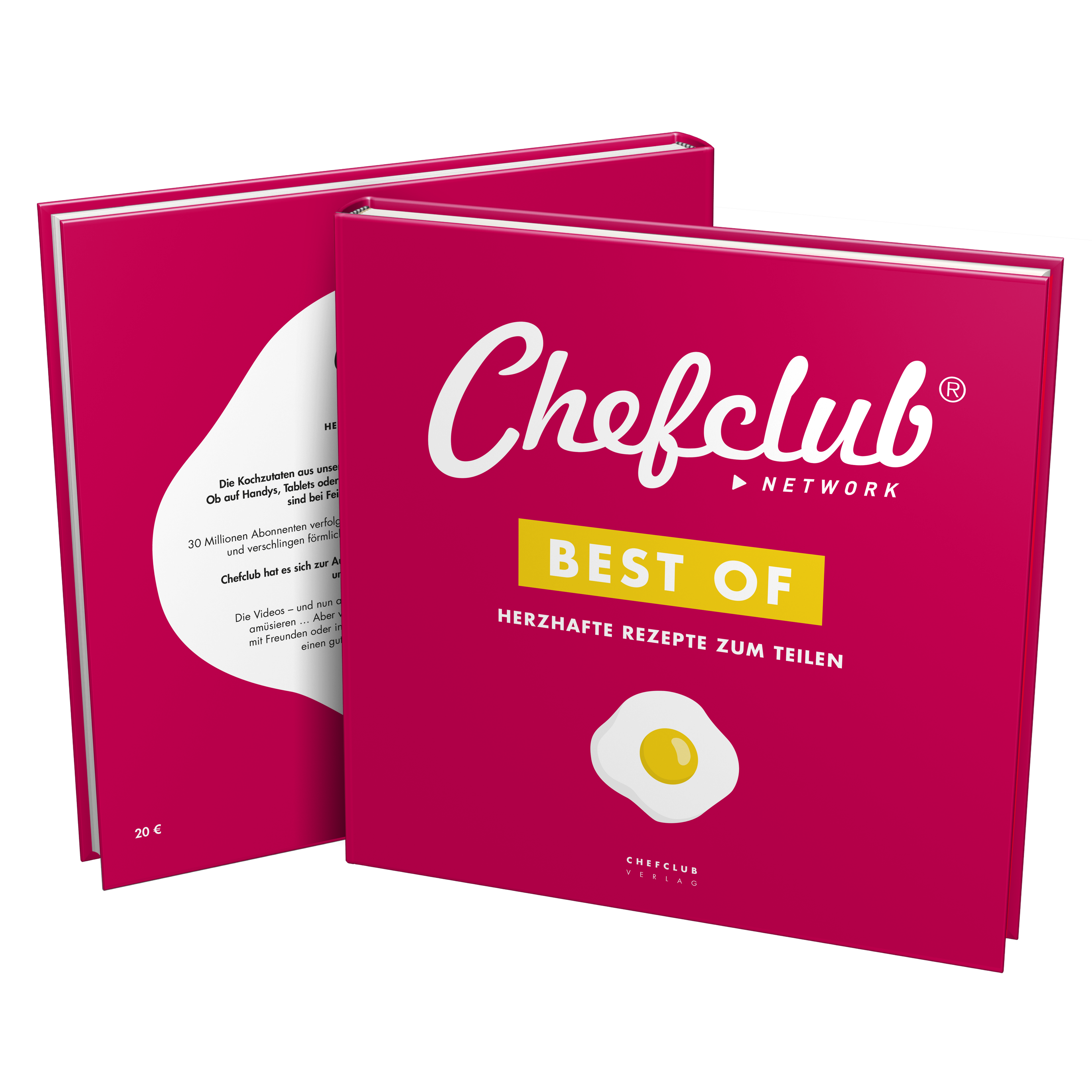 The best of - 45 recipes to share
Chefclub desires to transform the kitchen into a space of sharing and fun. The videos, and now this first book are there to guide, inspire, amuse but mostly share. Share with famil...