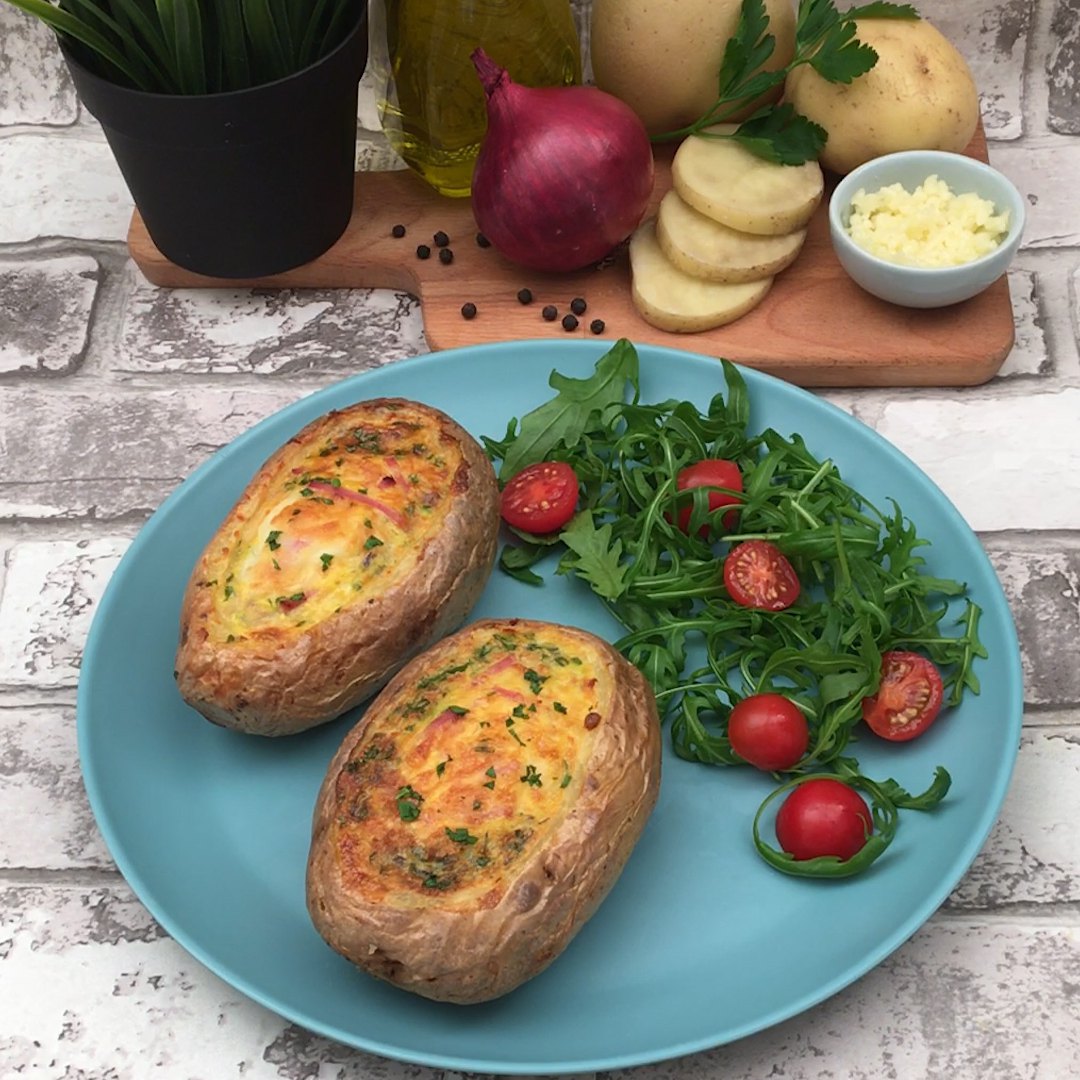 Potato Boats
Aye Aye Captain!
Ingredients
6 large potatoes
4 eggs
1 slice of ham, diced
1 red onion, diced
Grated mozzarella
Olive oil
Kitchenware
1 sheet pan
1 baking dish
1. Place the potatoes on the sheet pan covered with parchment paper. Drizzle with olive oil and sprinkle with salt and pepper. Bake at 180°C for 45 minutes.
2. Once the potatoes are out of the oven, cut the horizontal top off of each potato. Scoop out the middles and set aside.
3. Mix eggs, the insides of the potatoes, ham, onion, and parsley together. Evenly divide the mix between the 4 empty potatoes.
4. Place the filled potatoes in your high-sided baking dish, cover with grated mozzarella and bake for 10 minutes at 180°C. Eat warm.