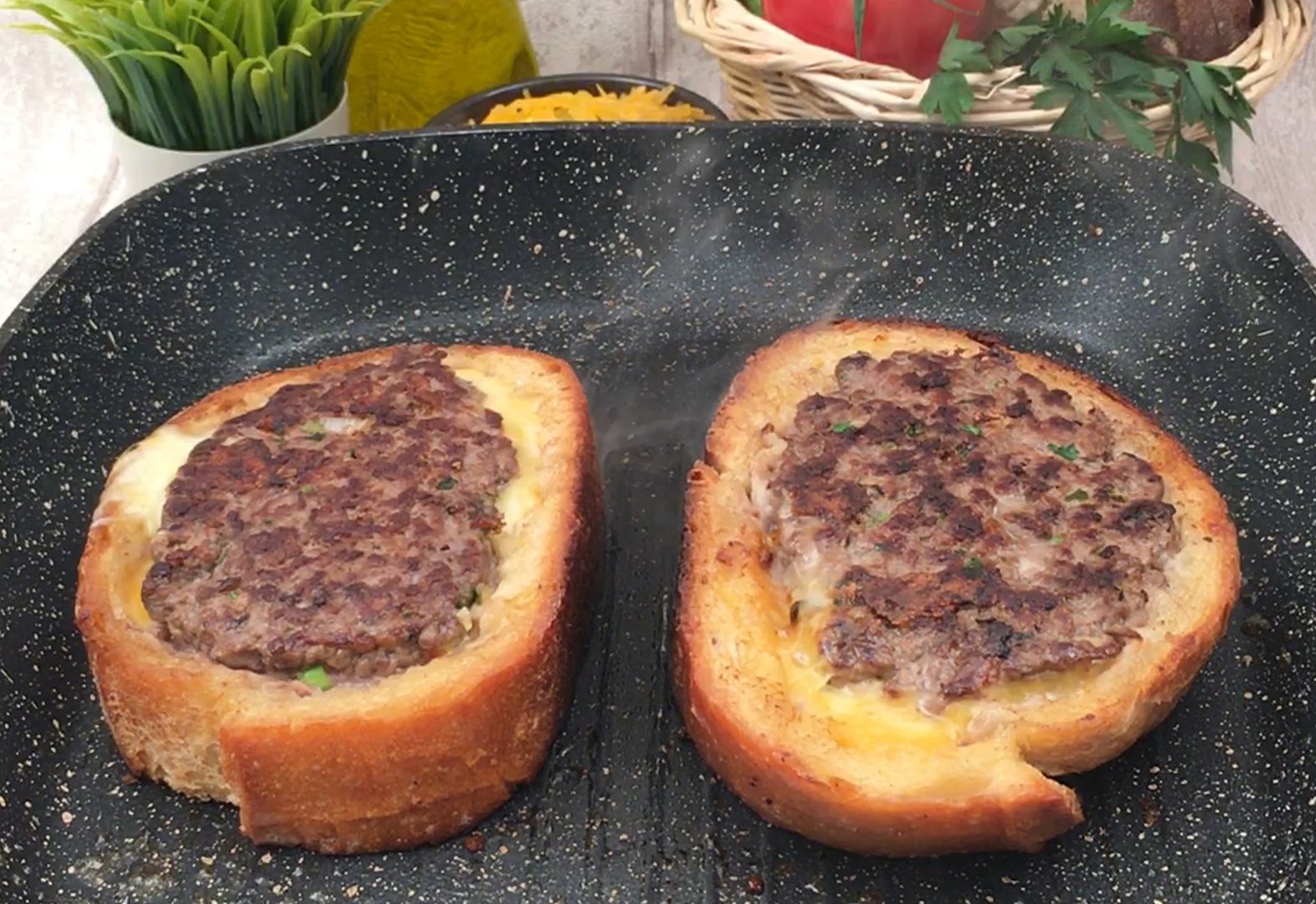 The Toaster!
Toast + cheeseburger = Toaster!
Ingredients
1 large country-style bread loaf
7 oz shredded cheddar
7 oz shredded mozzarella
1/2 kg ground beef
1 green onion
Ketchup
Parsley
Salt & pepper
1. Cut 4 thick slices of bread and press down the interior of each to create a well. Fill the wells with a mixture of cheddar and mozzarella.
2. Add salt and pepper to the ground beef, then mix with chopped parsley and the minced green onion. Distribute the ground beef mixture between each of the toasts. Cook in a pan, beginning beef side-down. Enjoy hot with ketchup.