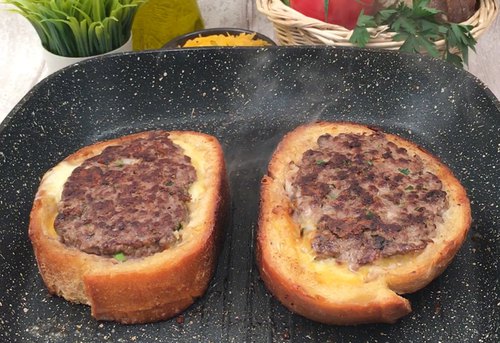 Recipe
The Toaster!
Toast + cheeseburger = Toaster!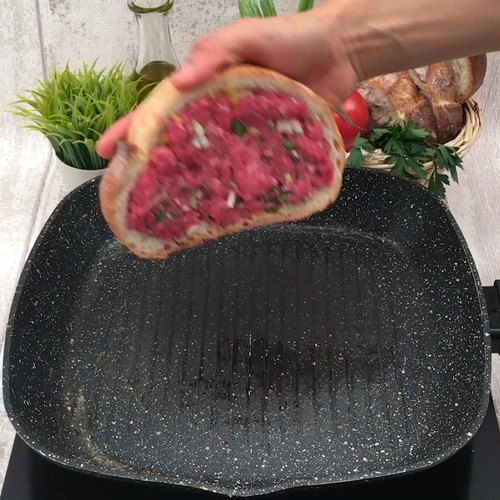 Cut 4 thick slices of bread and press down the interior of each to create a well. Fill the wells with a mixture of cheddar and mozzarella.

Add salt and pepper to the ground beef, then mix with chopped parsley and the minced green onion. Distribute the ground beef mixture between each of the toasts. Cook in a pan, beginning beef side-down. Enjoy hot with ketchup.
It's ready!
SIGN UP
FOR FREE
TO SEE THE RECIPE
Meet the Chefclub team
More everyday recipes
The Everyday Boxed Set contains: Under 10 Minutes, the perfect recipes to make when you don't have time; How to Cook Leftovers, make use of what you have on hand and save money in the meantime; Family Meals, the recipes you'll turn to when you have surprise guests.
DISCOVER THE BOOK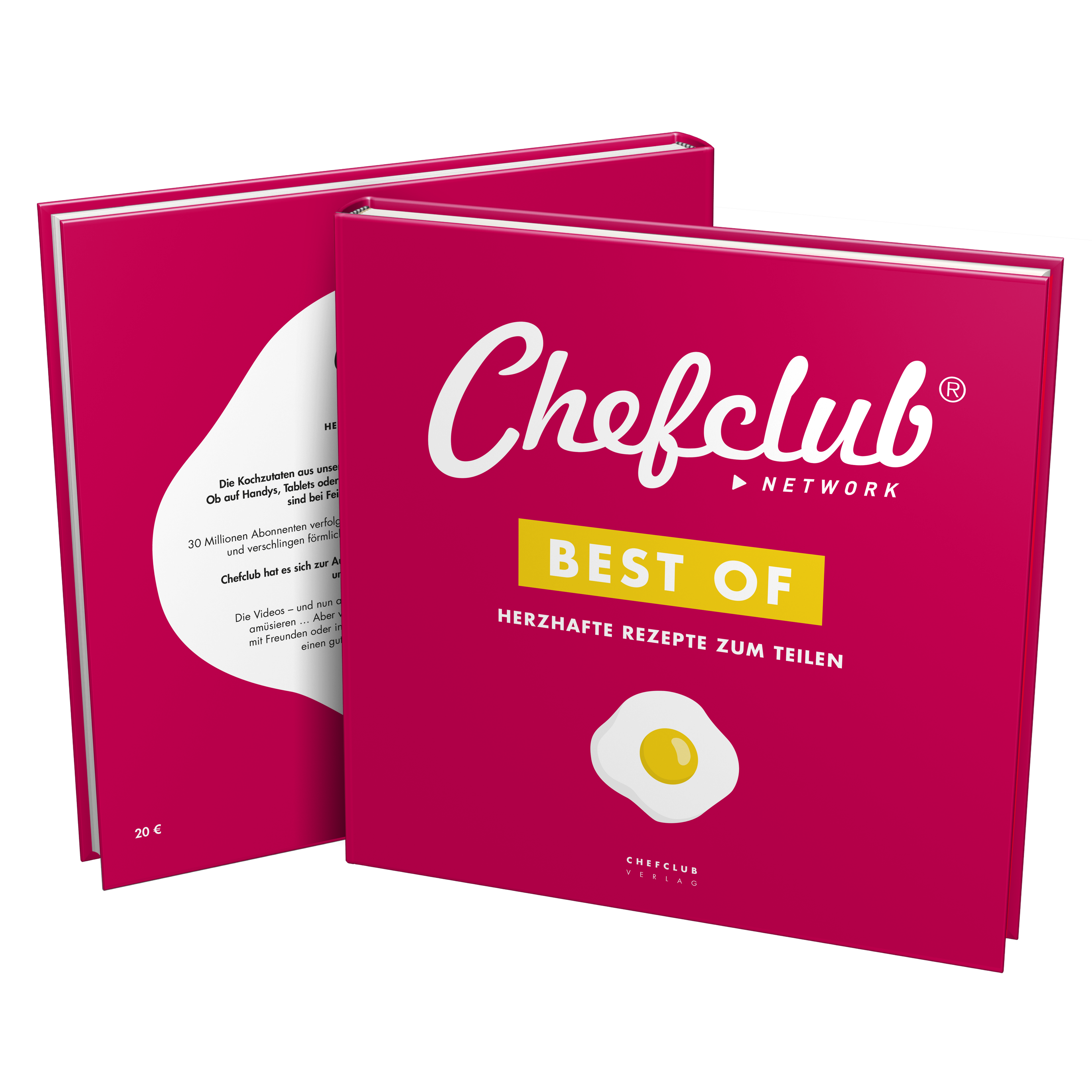 The best of - 45 recipes to share
Chefclub desires to transform the kitchen into a space of sharing and fun. The videos, and now this first book are there to guide, inspire, amuse but mostly share. Share with famil...