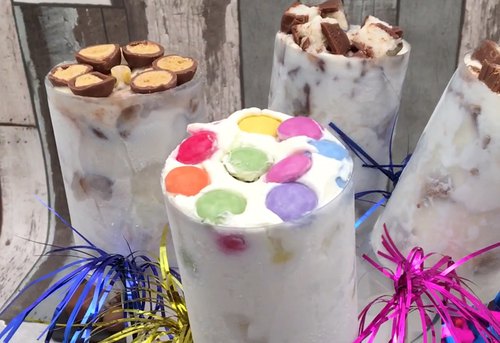 Are you 18 years old or older?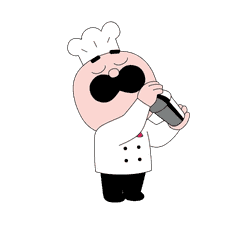 You must have the right to consume alcohol in your country of residence to continue on this site.
Please drink responsibly
Push Pop Ice Cream
Well this is a throwback... Who remembers eating these as a kid???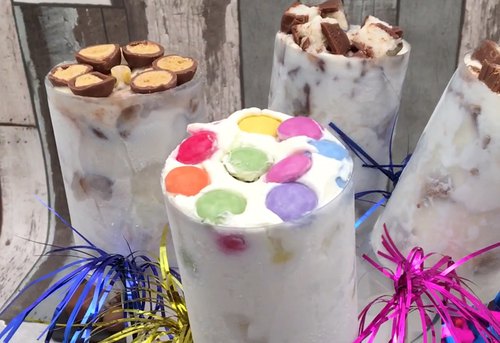 ---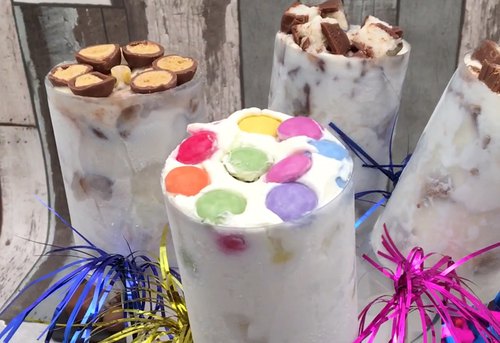 ---
Ingredients for 4 people
50 cl of heavy cream
350 g of condensed milk
kit kat bars
m&ms
maltesers
bounty bars
---
Kitchenware
Small plastic bottles
Straws
---
Step 1/3
Using a hand mixer, beat the cold heavy cream into whipped cream. Mix the whipped cream and the condensed milk, then divide into 4 bowls.
Step 2/3
Cut the Maltesers in two, and the Bounty and Kit Kats into pieces. Add a different chocolate in each bowl, then mix. Cut off the tops of the empty plastic bottles and fill each bottle with one of the preparations. Stick a straw in each.
Step 3/3
Put the bottles in the freezer for 4 hours. Cut the bottoms off each bottle, cut a hole in the center, and put it on the straw. Decorate the ice creams with some pieces of chocolate, then enjoy by pushing from the bottom.
Similar recipes from Chefclub
-
Our other recipes