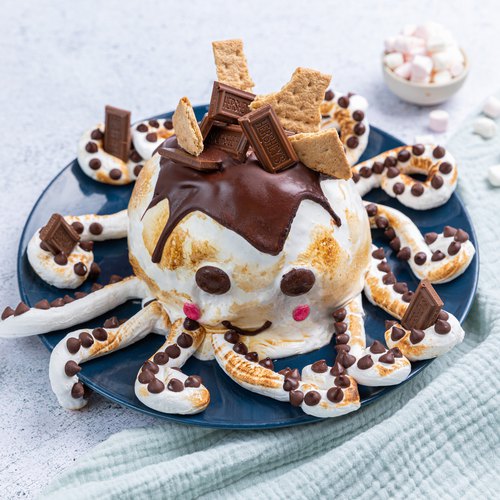 Octopus S'mores Ice Cream
Octopus S'mores Ice Cream! You don't have to be under the sea to enjoy this treat 🦑🍫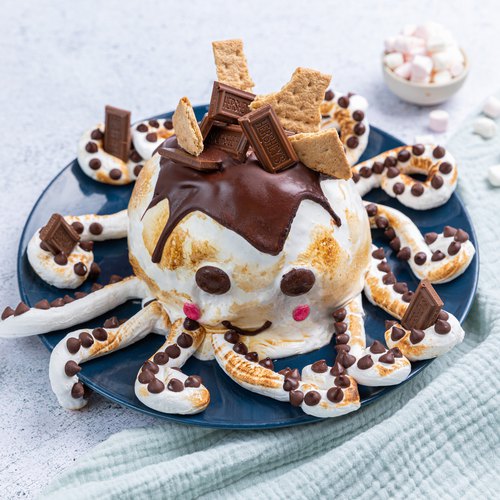 ---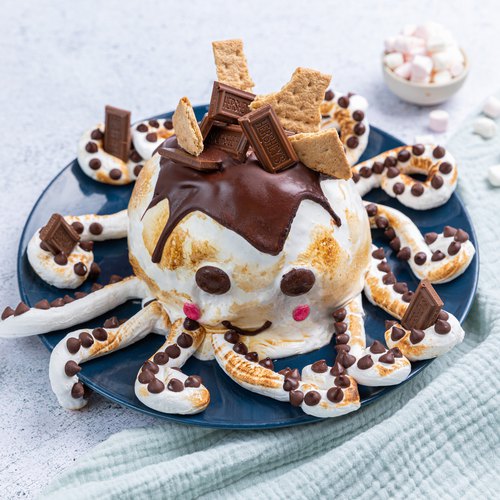 ---
Total time: 15 minutes
Prep time: 15 minutes
Ingredients for 4 people
Ice cream
Graham crackers
Chocolate sauce
Melted chocolate
Fluff
Chocolate chips
Marshmallows
Cornstarch
Powdered sugar
Milk chocolate bars
---
Tools
Blowtorch
Cling wrap
---
Step 1/3
Combine vanilla ice cream, crushed graham crackers, and chocolate sauce until well-mixed. Shape the mixture into a ball using cling wrap. Dip the ball into melted milk chocolate and coat it with fluffy marshmallow. Use a torch to toast the marshmallow until it turns golden brown.
Step 2/3
Transform the ice cream ball into an octopus face using melted chocolate, graham crackers, and chocolate pieces for decoration.
Step 3/3
Sprinkle a combination of powdered sugar and cornstarch onto a baking sheet. Arrange chocolate chips within the mixture, then pipe marshmallow on top to form tentacles. Position the marshmallow tentacles around the ice cream octopus. Serve and enjoy!