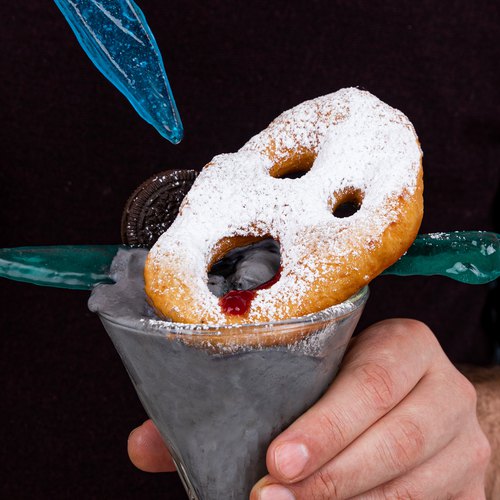 Scream Donut & Oreo Ice Cream
Scream Donut & Oreo Ice Cream! A treat for horror buffs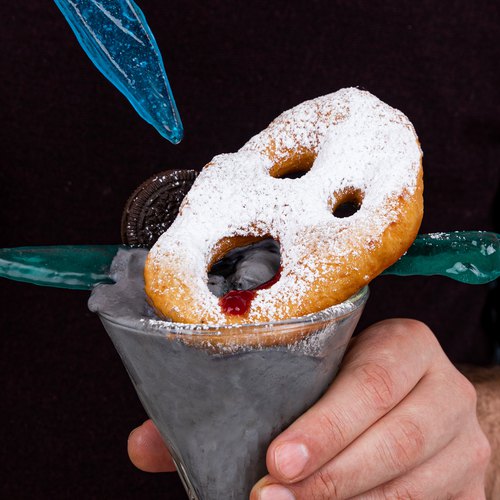 ---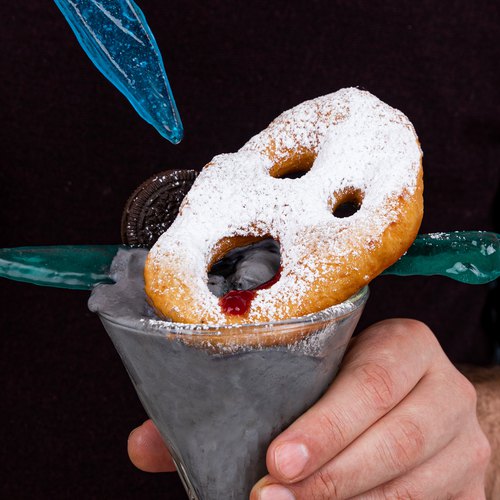 ---
Total time: 15 minutes
Prep time: 10 minutes, Cook time: 5 minutes
Ingredients for 3 people
Jolly ranchers
Donut batter
Oil
Strawberry jam
Powdered sugar
Ice cream
---
Tools
Skewers
Plastic sheet protector
Rolling pin or metal rod
Play Dough
---
Step 1/3
Separate the candies by color, pour into a heat-safe plastic and place in a pot of hot water to melt. Press a knife into the Play Dough to create an indentation. Pour the melted candy into the indentation and allow to harden. Repeat the process to obtain different colored candy knives.
Step 2/3
Roll out the donut batter into an oval. Cut out 2 small holes for the eyes and 1 large hole for the mouth. Fry in hot oil until golden brown and use metal skewers to keep the holes open.
Step 3/3
Fill the donuts with strawberry jam and sprinkle with powdered sugar. Serve with the ice cream and candy knives. Enjoy!