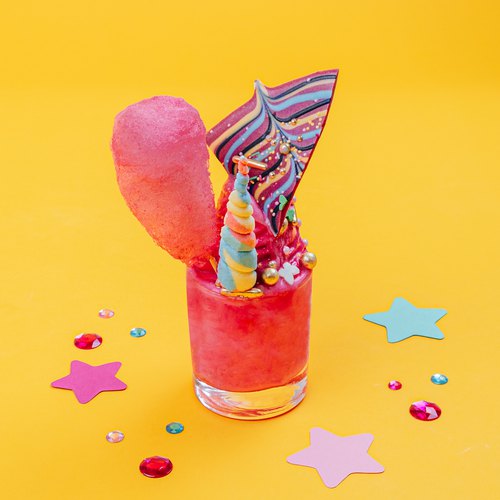 Lisa Frank Shake
Lisa Frank Shake! A blast from the past with this whimsical dessert 😁🌈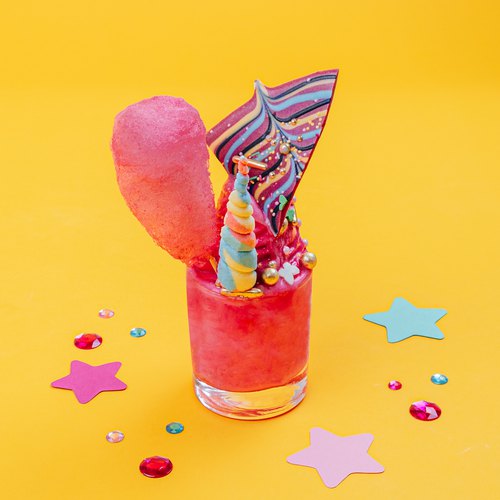 ---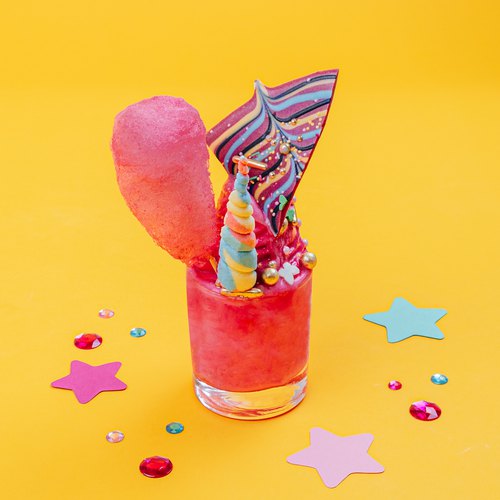 ---
Total time: 10 minutes
Prep time: 10 minutes
Ingredients for 2 people
2 mcflurry
1 berry blue jello
1 strawberry jello
1 pineapple jello
3/4 cup of sprite
9 cups of powdered sugar
7 oz of white chocolate
Sugar pearls
1 cotton candy
Food coloring
---
Step 1/4
Dye the Mcflurry with pink food coloring. Place in a glass.
Step 2/4
Melt the white chocolate and color it pink, blue, purple and yellow. Make the spiral decoration and decorate with sugar pearls.
Step 3/4
Pour a packet of Jello with 1/4 cup of sprite. Melt in the microwave for 30 seconds and mix. Gradually add 3 cups of powdered sugar and knead. Do the same with the other jellos. Make thin strips and roll them into a horn shape.
Step 4/4
Decorate the Mcflurry with the chocolate decoration, the cotton candy, the sugar pearls and the horn. Serve and enjoy!