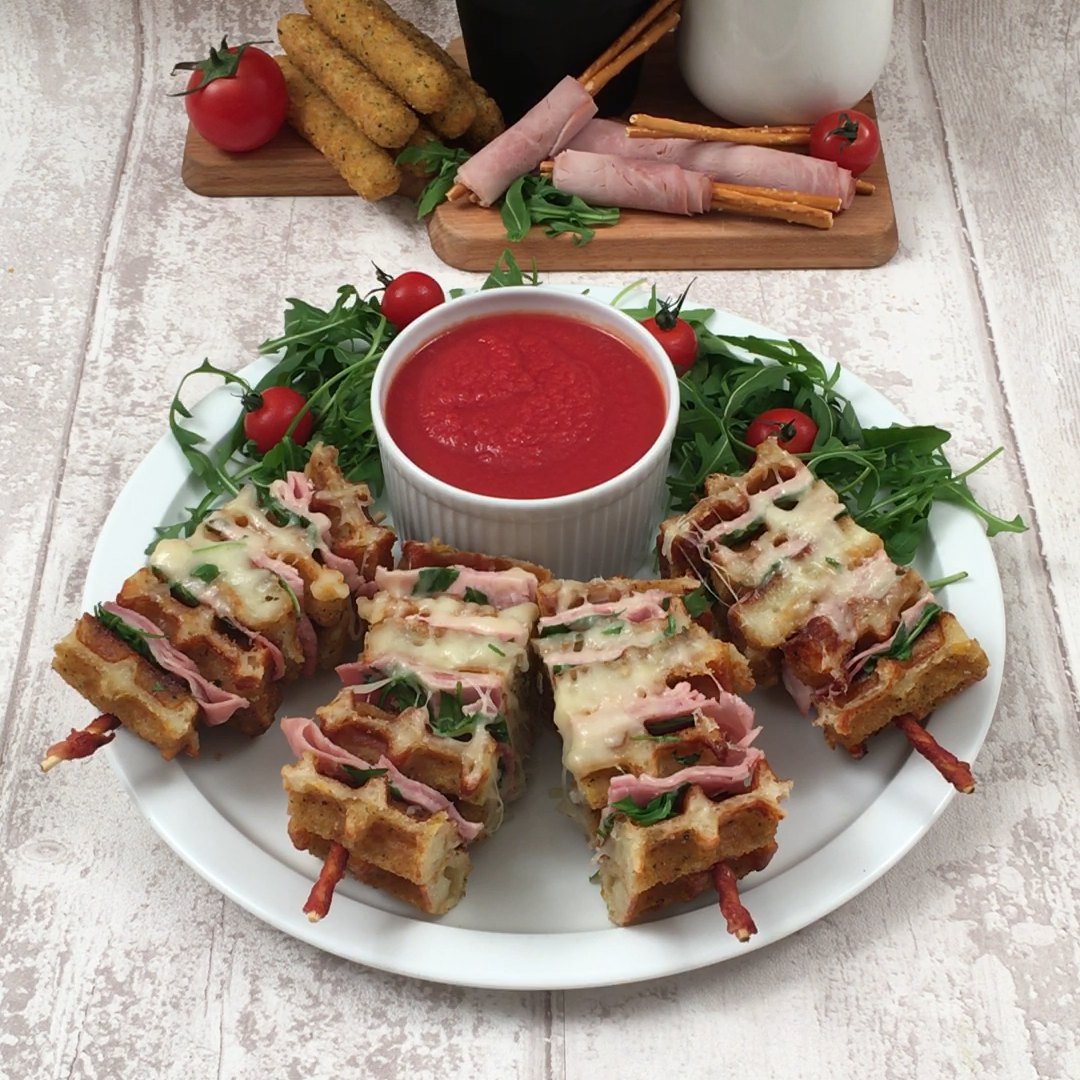 Mozzarella Waffle Dippers
Part sandwich, part snack, all amazing.
Total time: 30 minutes
Ingredients for 2 people
Pretezel sticks
4 slices of bacon
20 mozzarella sticks
1 cup arugula
4 slices of ham
1/2 cup tomato sauce, for garnish
---
Tools
Waffle iron
Parchment paper
---
Step 1/4
Wrap 4 pretzel sticks with a slice of bacon. Place on a baking tray lined with parchment paper and bake for 10 minutes at 350°F.
Step 2/4
Place four mozzarella sticks on each compartment of the waffle iron and cook.
Step 3/4
Cover 1 waffle with arugula and 1 slice of ham. Repeat with the same ingredients, ending with a waffle to complete the stack.
Step 4/4
Place one bacon wrapped pretzel stick into each corner of the stack. Cut the tower in 4 pieces. Dip in tomato sauce before eating.