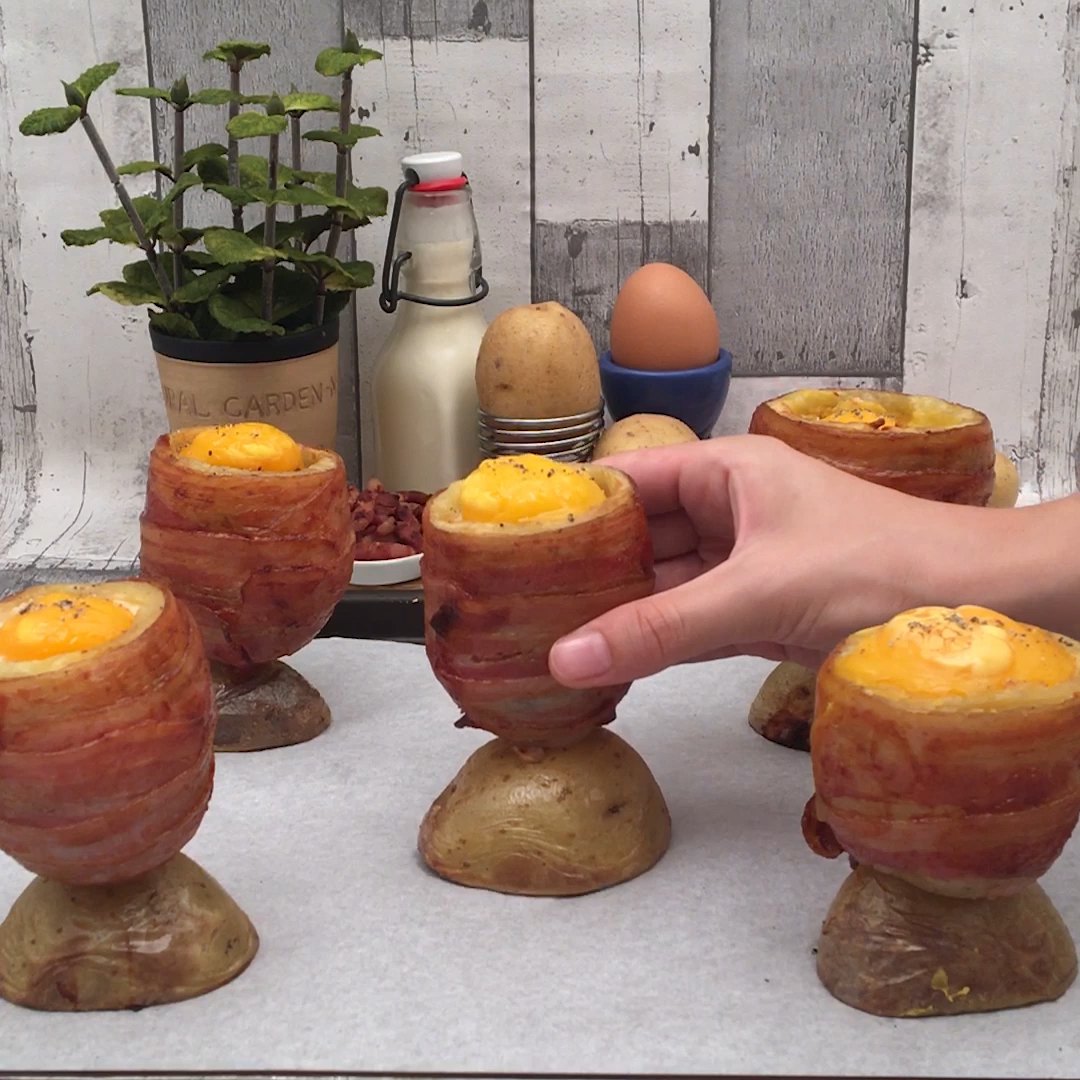 Baked Egg Cups
These are EGG-stremely good ;)
Total time: 40 minutes
Ingredients for 4 people
5 potatoes
20 slices bacon
2 cups shredded mozzarella
5.5 oz diced bacon
1 cup sour cream
5 eggs
Chives
---
Tools
5 toothpicks
---
Step 1/3
Begin by cutting off one end of the potatoes, and putting it to the side. Cook the large part of the potato in salted water, then remove the interior with a spoon or melon baller. Wrap the potato with sliced bacon.
Step 2/3
Mix together the diced bacon, sour cream and chives, then place inside the potato skin. Add shredded cheese and an egg on top of this mixture. Pierce the small end of the potato with a toothpick, place on top of the potato.
Step 3/3
Bake for 15 minutes at 350 °F until browned. Enjoy.