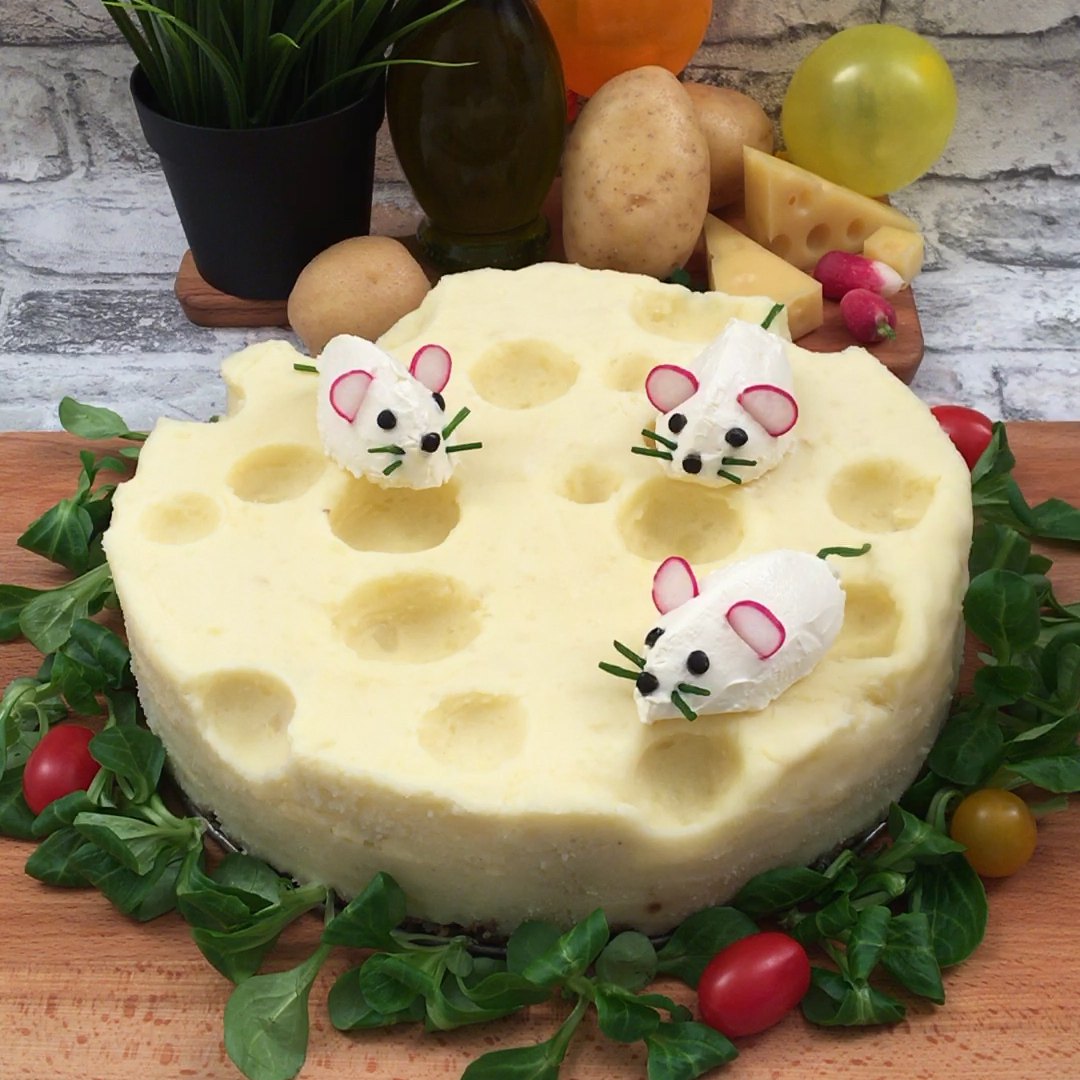 Cheesy Shepherd's Pie
Don't get caught! 🧀🐭
Made by you!
Ingredients
5 1/2 lbs potatoes, peeled & cooked
2 cups butter
1 onion, diced
1 1/2 lbs ground beef
3 tbsp mascarpone cheese
1 radish
3 black olives
Olive oil
Salt
1 springform pan
2 soup spoons
1. Mash the potatoes and add 2 chefs of butter and a pinch of salt. Brown 2 pigs of chopped onions in a hen of olive oil and add 3 chefs of ground beef. Season with salt and let cook. Place this mixture at the bottom of the springform pan.
2. Spread half of the mashed potatoes on top and sprinkle with 1 chef of grated mozzarella cheese. Cover with the rest of the mashed potatoes and chill for 2 hours.
3. Remove the shepherd's pie from the refrigerator, dig holes in it with the chick, hen, and mouse and bake for 20 minutes at 350 °F. Dip the soup spoons in water, then take a spoonful of mascarpone and pass it from one spoon to the other to form 3 dumplings.
4. Decorate the dumplings with small pieces of black olives to make mouse eyes and a nose. Add slices of radish to make the ears and sprigs of chives to make the whiskers and tail. Place the mice on the shepherd's pie and enjoy!
Similar recipes from Chefclub