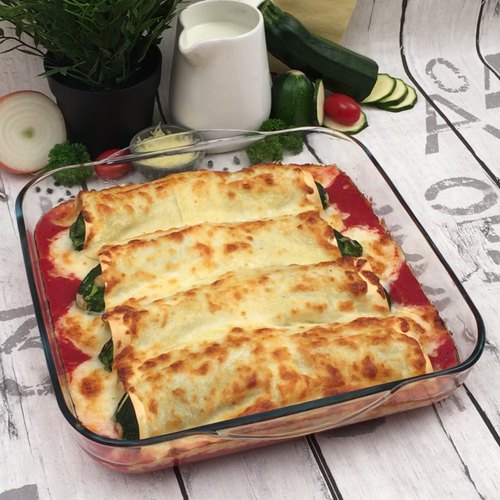 Zucchini Lasagna
Get the zucchinis between the sheets! 🍅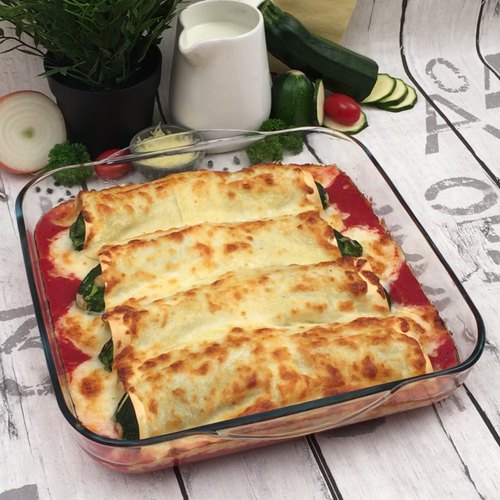 ---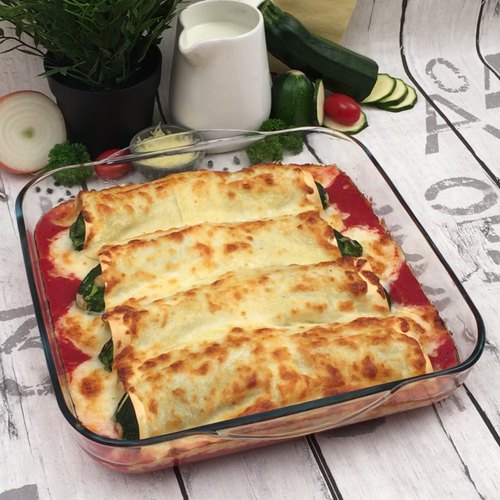 ---
Ingredients for 4 people
4 zucchinis
8 sheets of lasagna
1 onion
3/4 lb of ground beef
2 cups of tomato sauce
3/4 cup of grated mozzarella
2 cups of bechamel sauce
parsley
salt & pepper
1 glass baking dish
---
Step 1/4
Cut the zucchinis in half length-wise, scoop out the centers. In boiling salted water, cook the lasagna sheets then drain.
Step 2/4
Cook the centers of the zucchini, then add the beef and cook. Add salt and pepper to taste then add half the tomato sauce, parsley to taste and reduce.
Step 3/4
Fill the zucchini halves with the sauce, then close with their tops. Roll each stuffed zucchini with 2 lasagna noodles.
Step 4/4
Pour the remaining tomato sauce in the bottom of your glass baking dish, then add the wrapped zucchinis in a line. Cover with the bechamel sauce and grated mozzarella. Bake for 15 min at 350 °F, serve warm!
Similar recipes from Chefclub
-
Our other recipes