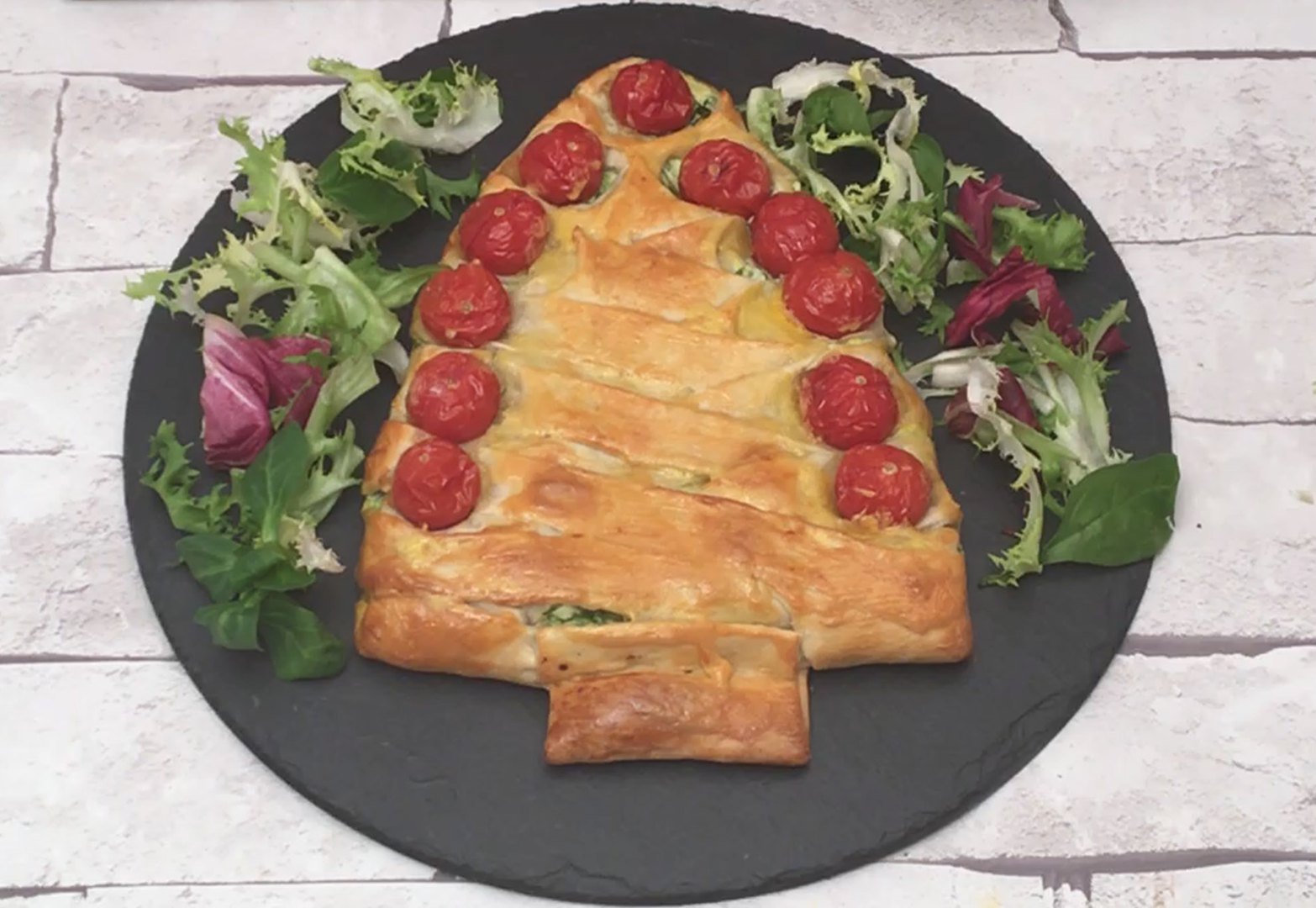 Christmas Spinach Tree
O Christmas tree, O Christmas tree
Total time: 40 minutes
Ingredients for 6 people
1 puff pastry sheet
6 2/3 cups of spinach
3/4 ricotta cheese
2/3 cup of grated mozzarella
3/4 cup of double cream
10 cherry tomatoes
3 eggs
---
Step 1/3
Mix the cream with the ricotta cheese, 2 eggs, the grated mozzarella and the chopped spinach.
Step 2/3
Place the pastry on a lined baking sheet, and add the spinach mixture in a triangle in the middle. Trim the base of the tree, then cut the branches in the pastry, and make the holes in the base of the branches.
Step 3/3
Place the cherry tomatoes on the sides of the tree and close the pastry branches over the top. Then, close the base. Finally spread the dough with egg yolk. Bake at 350°F for 25 minutes.