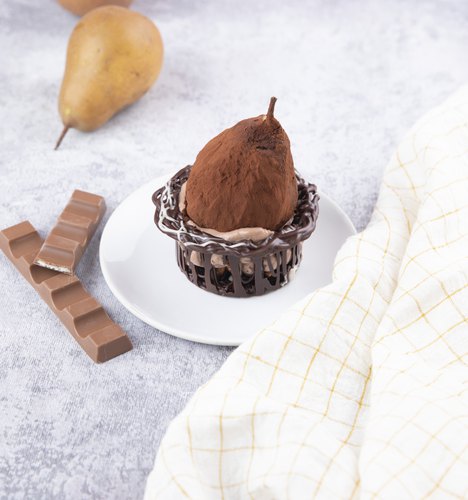 Kripsy Kinder Chocolate Mousse
Kripsy Kinder Chocolate Mousse! Chocolate lovers' perfect crunchy snack 🍫😊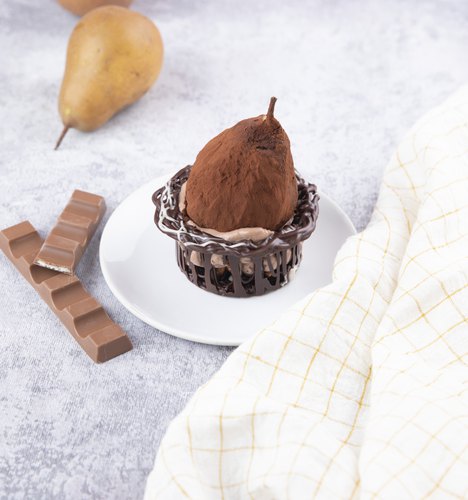 ---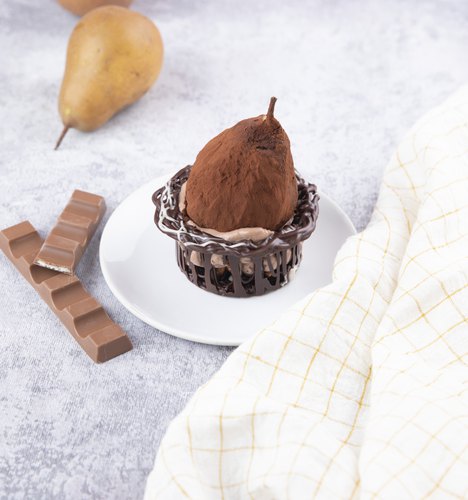 ---
Total time: 45 minutes
Prep time: 45 minutes
Ingredients for 3 people
3 pears
7 tbsp of cocoa powder
1 container of kinder maxi chocolate
3 1/2 oz of rice krispies
3 1/2 oz of white chocolate
5.2 oz of dark chocolate
1 3/4 cups of sugar
2 3/5 oz of mascarpone
4/5 cup of heavy cream
---
Tools
Ziplock bag
---
Step 1/3
Melt the chocolate, pour the rice krispies into a bowl, add some chocolate and mix well. Add some water with ice cubes into a dish and place the silicone mold gently in the ice water.
Step 2/3
Place the rest of the melted dark chocolate in a ziplock bag, cut the bottom corner. Pipe 3 cavities of the mold, making a lace design. Melt the white chocolate, place in a ziplock bag, cut the corner and pour over the dark chocolate. Dip the mold with the chocolate in cold water. Allow to set and unmold. Fill the lacy chocolate with the chocolate rice cereal.
Step 3/3
Melt the kinder chocolate bars and beat together with 0.8 cup of heavy cream to make a mousse. Fill the lacy chocolates with the mousse. Peel and blanch the pears in 1 liter of water with the sugar, sprinkle them with cocoa powder and place them on the mousse. Whip the remaining cream, mascarpone, powdered sugar and place in a ziplock bag and cut off the bottom corner. Draw a line of whipped cream next to the chocolate desserts. Sprinkle the whipped cream with rice krispies and enjoy!