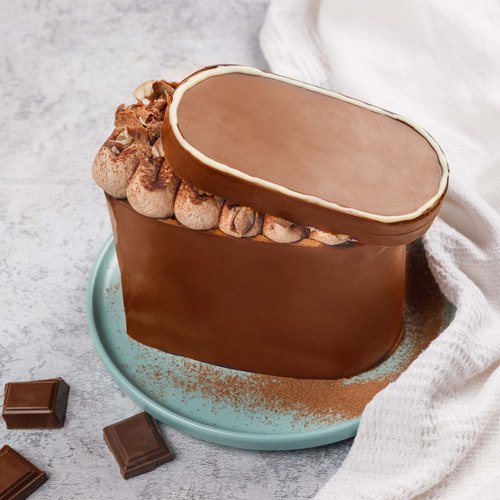 Treasure Box Chocolate Mousse
Treasure Box Chocolate Mousse! A sweet & hidden treasure just for you 😋🍫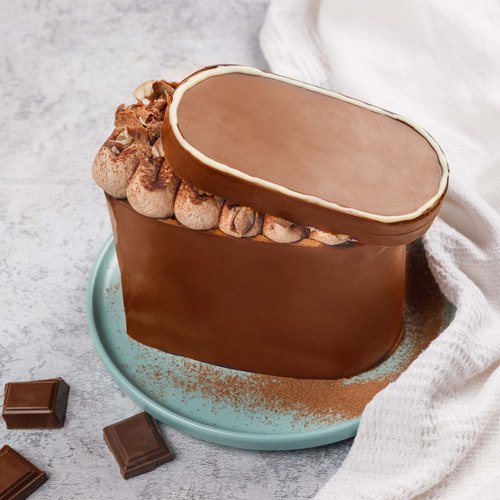 ---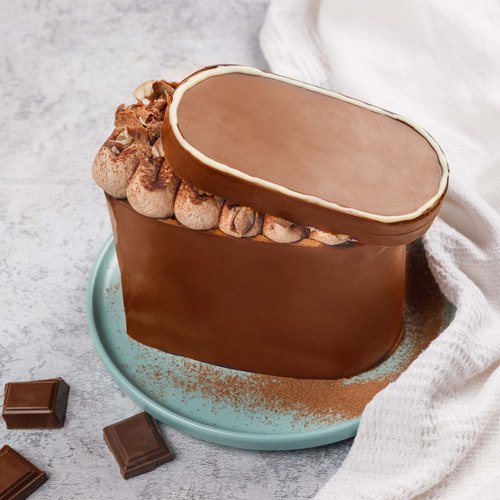 ---
Total time: 1 hour 5 minutes
Prep time: 25 minutes, Rest time: 40 minutes
Ingredients for 3 people
1 1/4 cups of milk
1.3 cups of cocoa powder
9 oz of dark chocolate
3 1/2 oz of white chocolate
4/5 cup of heavy cream
3 1/2 oz of mascarpone
Ladyfingers
---
Tools
Cling wrap
Empty cocoa powder container
Piping bag
Electric hand mixer
Matches
Ziplock bag
Skewers
---
Step 1/4
Skewer the end of the ladyfingers using a skewer. Place 1cup of cocoa powder in the empty container. Add the ladyfingers then pour the milk into the container. Allow the ladyfingers to soak then set them aside.
Step 2/4
Melt 4.4 oz of dark chocolate and 3 oz of white chocolate. Pour the melted dark chocolate over the strip of plastic wrap and refrigerate a plate for 10 minutes. Melt 3.5 oz of dark chocolate, pour the melted dark chocolate and the melted white chocolate into the chilled plate and allow to set. Grate shavings with a spoon then set aside in the fridge. Melt the rest of the white chocolate then pour it into the ziplock bag.
Step 3/4
Place the strip of chocolate on the work surface, lightly heat the edge of the strip of chocolate using a match then wrap it around the cocoa powder container. Remove the lid, pour the remaining dark chocolate inside and chill for 30 minutes. Whip the heavy cream, mascarpone and chocolate mixture and place in a piping bag.
Step 4/4
Unmold the chocolate around the box on a plate and pipe the cream halfway. Place the soaked ladyfingers, cover with whipped cream, sprinkle with chocolate shavings and the rest of the cocoa powder then place the chocolate lid on top. Cut the lower corner of the ziplock bag, form a line with the rest of the white chocolate around the contours of the chocolate lid and enjoy!