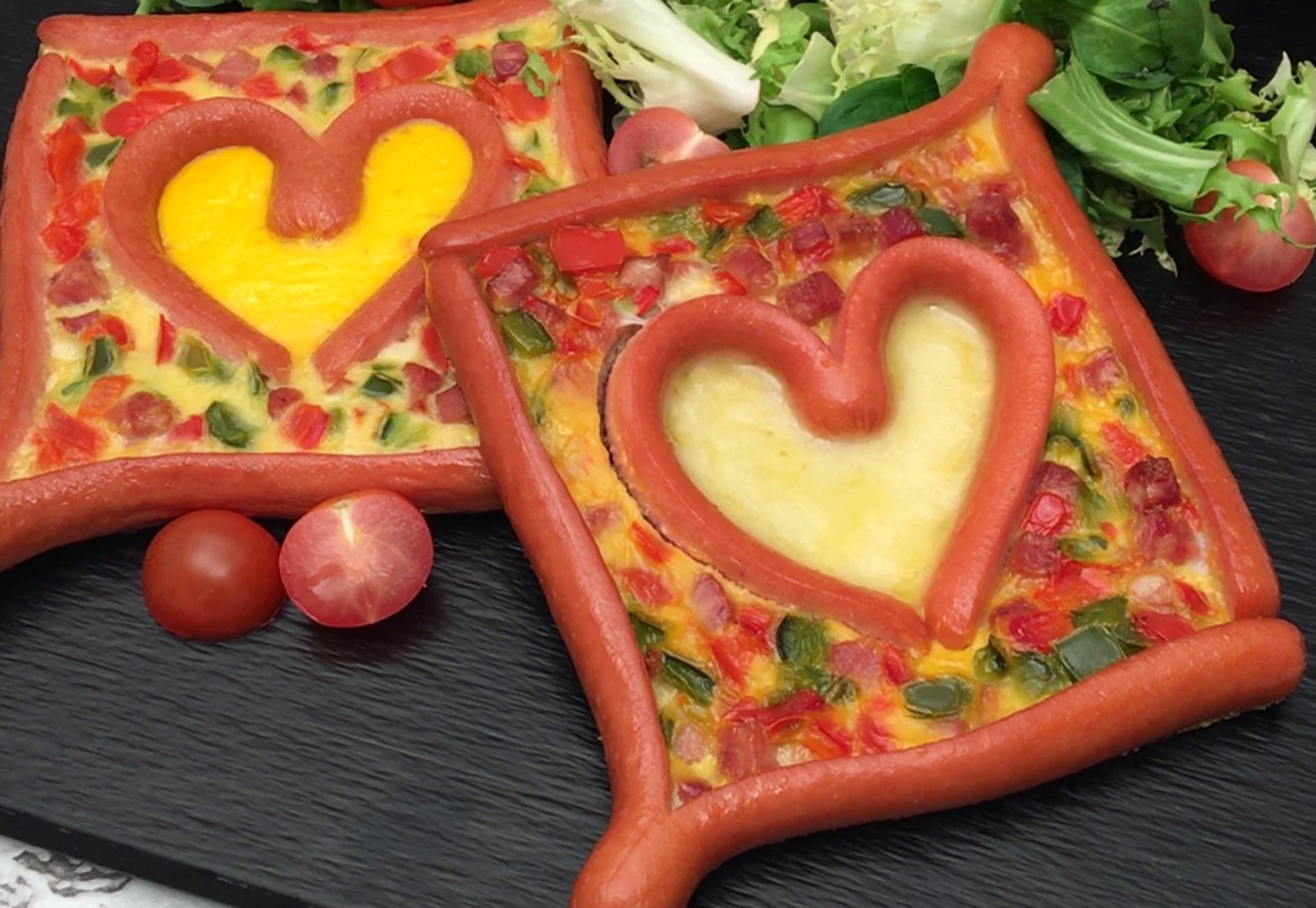 Love Omelette
Sing it with us..."I BELIEVE IN A THING CALLED LOVE"
Made by you!
Ingredients
1 red bell pepper
1 green bell pepper
4 1/2 oz diced ham
3 eggs
6 hot dogs
1 egg yolk
1/3 cup shredded Swiss cheese
Olive oil
1. Cut the peppers and sauté them with the diced ham in a pan with a bit of olive oil. In a bowl, mix the eggs with the cooked peppers and ham.
2. Cut the hot dogs in two longways, leaving a half-inch attached at one end. In a pan, make a square with two hot dogs, then make a heart in the center of the square.
3. Pour the egg preparation in the square around the heart and cook for 3 minutes. Add an egg yolk to the interior of the heart, spread it using a fork and let it just barely cook.
4. Repeat the steps with the remaining hot dogs, add shredded cheese to the interior of the heart and let it cook enough so that the cheese melts. Enjoy with some salad and cherry tomatoes.
Similar recipes from Chefclub