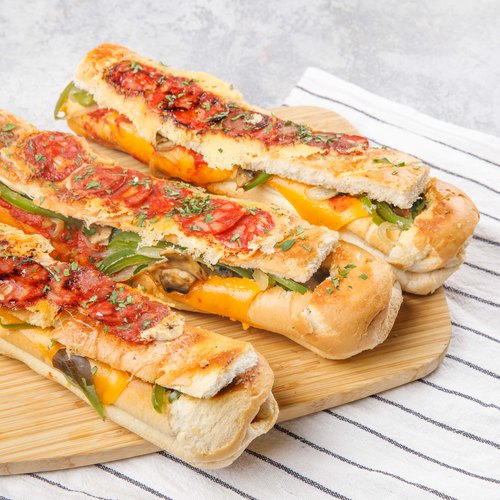 Sublime Sub Sandwich
Sublime Sub Sandwich! Great sandwiches are not born, they are bread 😋🥪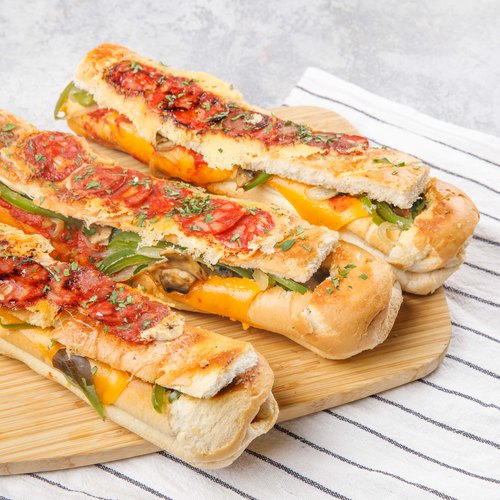 ---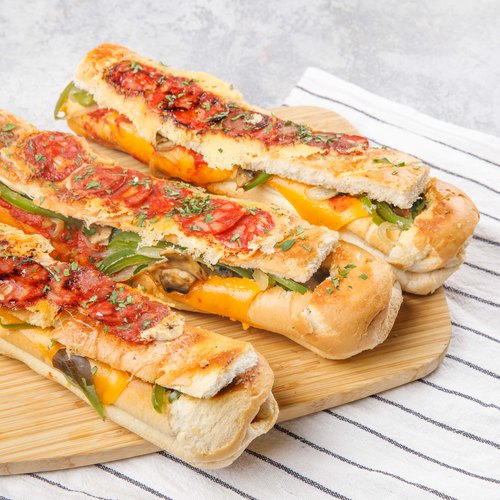 ---
Total time: 45 minutes
Cook time: 45 minutes
Ingredients for 4 people
4 loaf sandwich bread
2 tbsp of butter
8 slices of cheddar
5 oz of mushrooms
Green pepper
Onion
1 3/4 cups of pizza sauce
40 slices of pepperoni
Grated parmesan
2 tbsp of basil
---
Step 1/3
Cut a rectangular-shaped piece from the top of each sub bun. Reserve the top pieces. Gently press down the insides of the buns. Warm the pizza sauce in a saucepan over medium low heat. Keep at a simmer. Heat the plancha over medium high heat. Add butter and sauté the mushrooms, onions, and peppers until they are soft. Reserve to the side.
Step 2/3
Toast the buns and the cut-out tops on the plancha. Add more butter if necessary. Add two slices of cheddar to the insides of each bun. Add the pizza sauce on top of the cheddar and the mixed vegetables.
Step 3/3
Add 8-10 pepperoni slices per sub to the plancha. Place them in a row. Cover the pepperoni slices with grated parmesan. Add the cut out bun tops (top side down) to the parmesan. Once nicely toasted, remove the tops from the plancha. Place the tops onto the stuffed sub buns, cheesy pepperoni side up. Serve and enjoy!