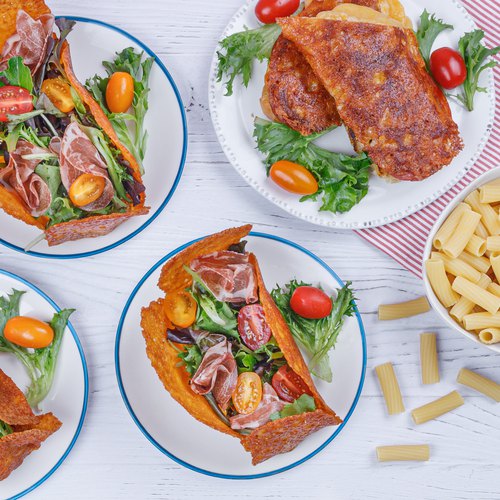 Fried Rigatoni & Pepperoni Pizza
Fried Rigatoni & Pepperoni Pizza! Try this new pasta-bility 😁🍕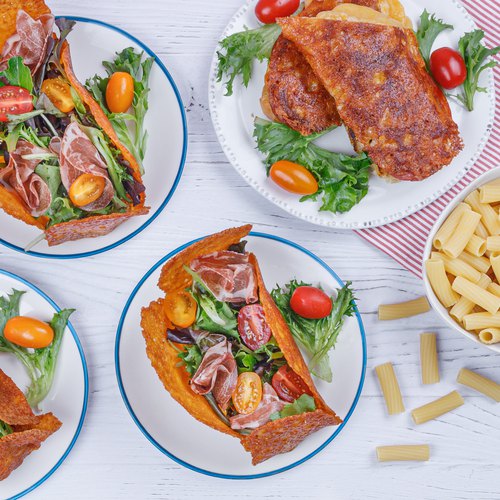 ---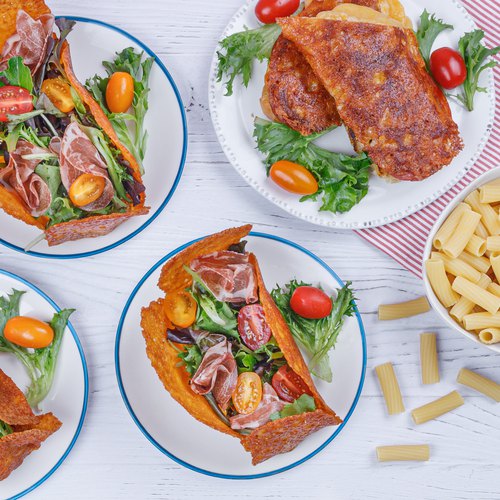 ---
Total time: 15 minutes
Cook time: 15 minutes
Ingredients for 4 people
Rigatoni
Filling
Flour
Egg
Breadcrumbs
Cheddar
Pepperoni
Butter
Salad
Prosciutto
Cherry tomatoes
Bread
---
Tools
Skewers
Air fryer
---
Step 1/4
Cook the pasta in boiling water and place pieces on skewers. Fill the rigatoni with the filling and coat with flour. Pass in the egg followed by the breadcrumbs. Cook in the air fryer until crispy.
Step 2/4
Place cheddar in a cross shape on the grill. Allow to melt and place the pasta skewer on top. Place face down on to a glass and allow to set. This will create a cheese box.
Step 3/4
Create a row with cheddar on the grill and add slices of pepperoni on top. Add butter to the grill and toast the bread. Add the cheddar and pepperoni on top followed by another piece of toasted bread to create a sandwich.
Step 4/4
Place salad, cherry tomatoes and prosciutto in the cheese box. Serve with the sandwiches and enjoy!