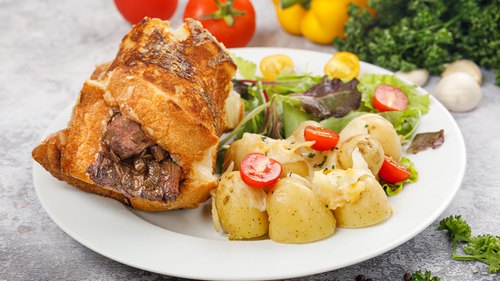 Mountain Man's Meat Sandwich
Sure to meat your expectations 🥪🧀😋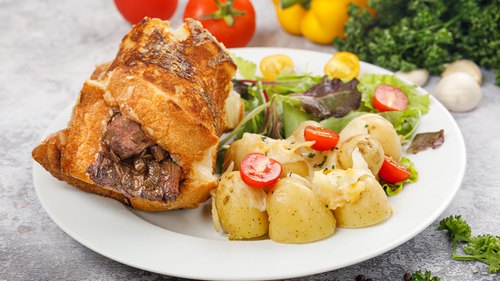 ---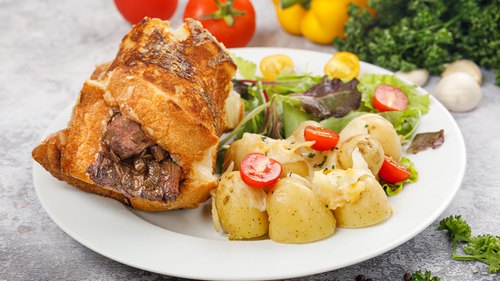 ---
Total time: 25 minutes
Prep time: 25 minutes
Ingredients for 3 people
3 slices of white bread
4 slices of raclette cheese
1 caramelized onions
1 cup of butter
10 mushrooms
1 flank steak
1 pound of potatoes
1 chives
---
Step 1/4
Cut a slice from the raclette wheel then place it on the plancha. Let the cheese melt then place a slice of sandwich bread on top of the cheese. Butter the upper side of the bread then turn it over to brown it. Reserve.
Step 2/4
Butter the plancha then sear both sides of the flank steak. Season the flank steak. Add one half of the pan-fried mushrooms and caramelized onions on top of the steak. Fold the flank over itself in half then cut it into three on a board.
Step 3/4
Place cooked potatoes in Pyrex dish, pour the melted raclette cheese and chives on top.
Step 4/4
Take a piece of meat and place in bread. Serve on plate before cutting them in half. Serve with potatoes and salad. Enjoy!