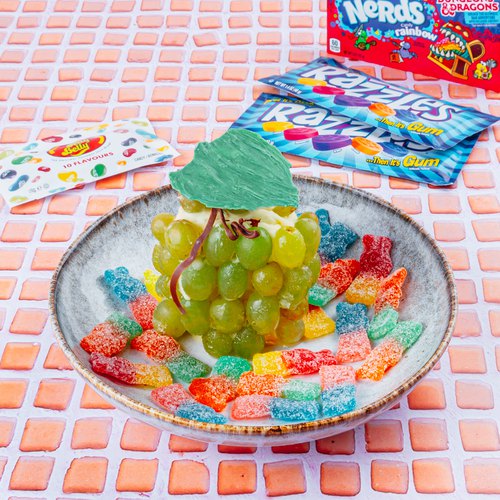 Sour Patch Grape Lollipop
Sour Patch Grape Lollipop! You're going to be a sucker for this treat 😁🍭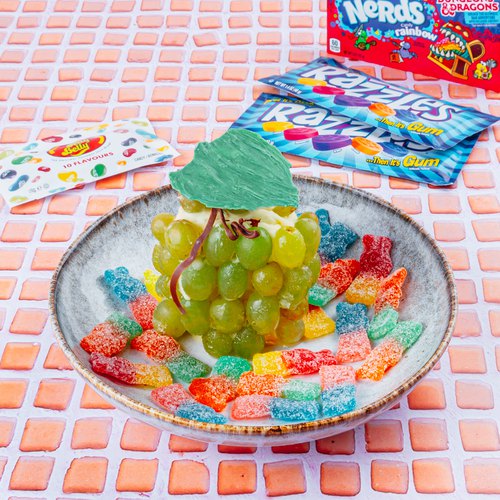 ---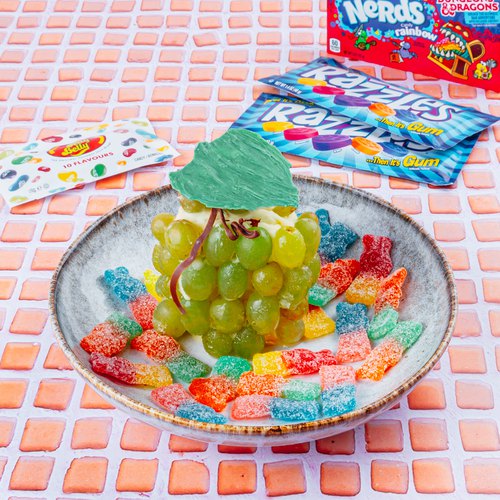 ---
Total time: 5 hours
Rest time: 5 hours
Ingredients for 6 people
Grapes
10 oz of sugar
2 l of sprite
Grape juice
Lime juice
Sour patch kids ®
4 oz of green chocolate
8 oz of white chocolate
2 l of grape soda
---
Tools
Popsicle sticks
Popsicle mold
Skewers
---
Step 1/3
Mix lemon juice, grape juice and sprite together. Add a bag of sour patch kids. Pour into the popsicle mold and add the popsicle sticks.Allow to freeze for 4 hours.
Step 2/3
Take the grapes and spray them with lime juice. Coat with sugar. Sticke them on skewers and freeze for 1 hour. Take some leaves and coat them with melted green chocolate.
Step 3/3
Take each popsicle and coat with melted white chocolate. Press the grapes onto the chocolate. Drizzle with additional white chocolate. Add the green chocolate leaves. Serve and enjoy!