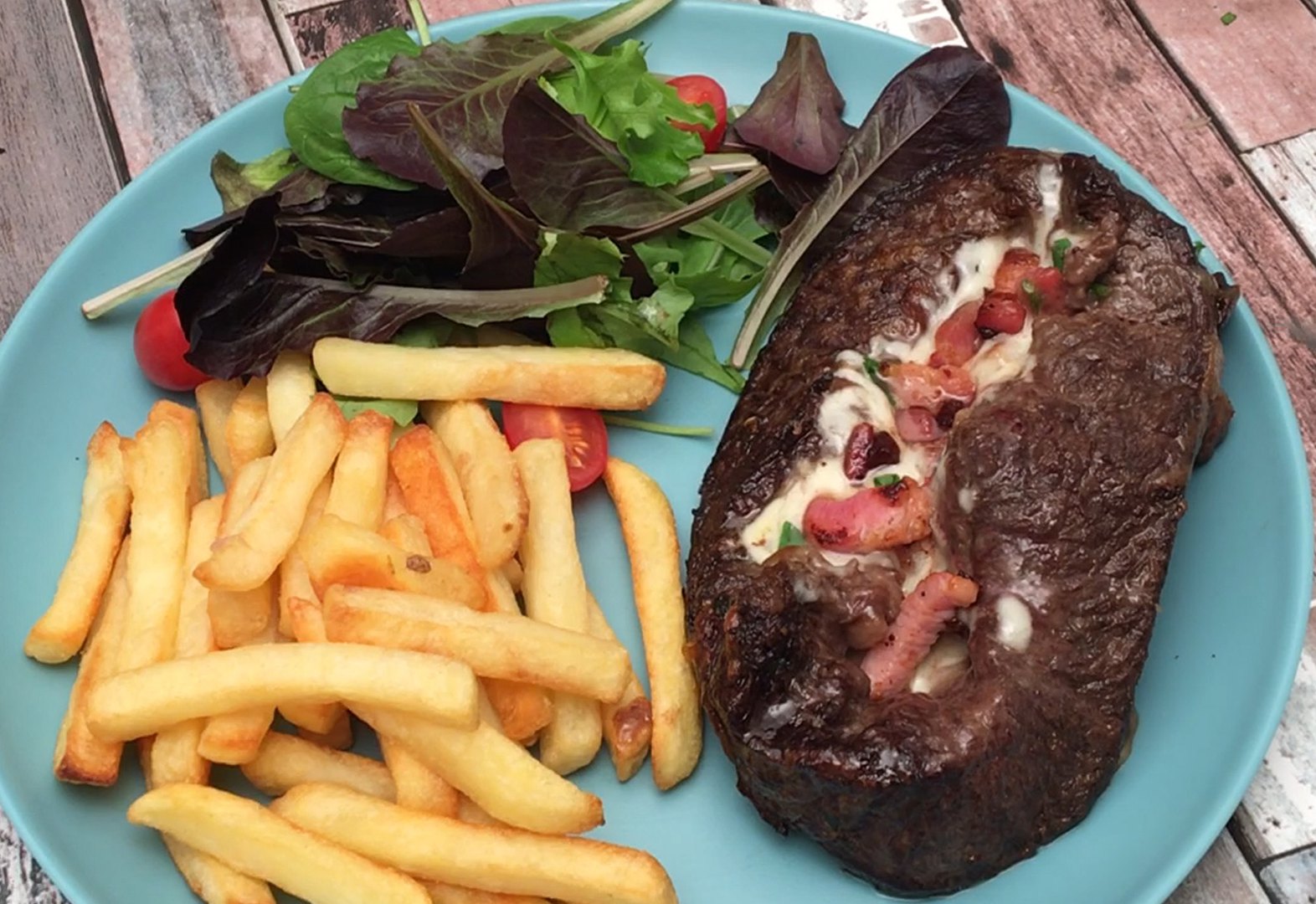 XXL Steak
We've cooked literally half a cow here, meat lovers rejoice!
Total time: 40 minutes
Ingredients for 4 people
1 rump steak
200 g diced streaky bacon
600 g grated mozzarella
Olive oil
6 cloves of garlic
Parsley
Salt & pepper
---
Step 1/3
Cut the rump steak down the middle, then turn inside out. Cook bacon in a pan then stuff the center of the meat with the bacon and mozzarella cheese.
Step 2/3
Make a marinade with olive oil, garlic, and parsley. Marinate the meat, then season with salt and pepper to taste. Place the meat on a parchment-lined baking sheet and bake for 1 hour at 180 °C or until meat it cooked.
Step 3/3
Remove from oven, let rest, then slice and serve with French fries and salad.