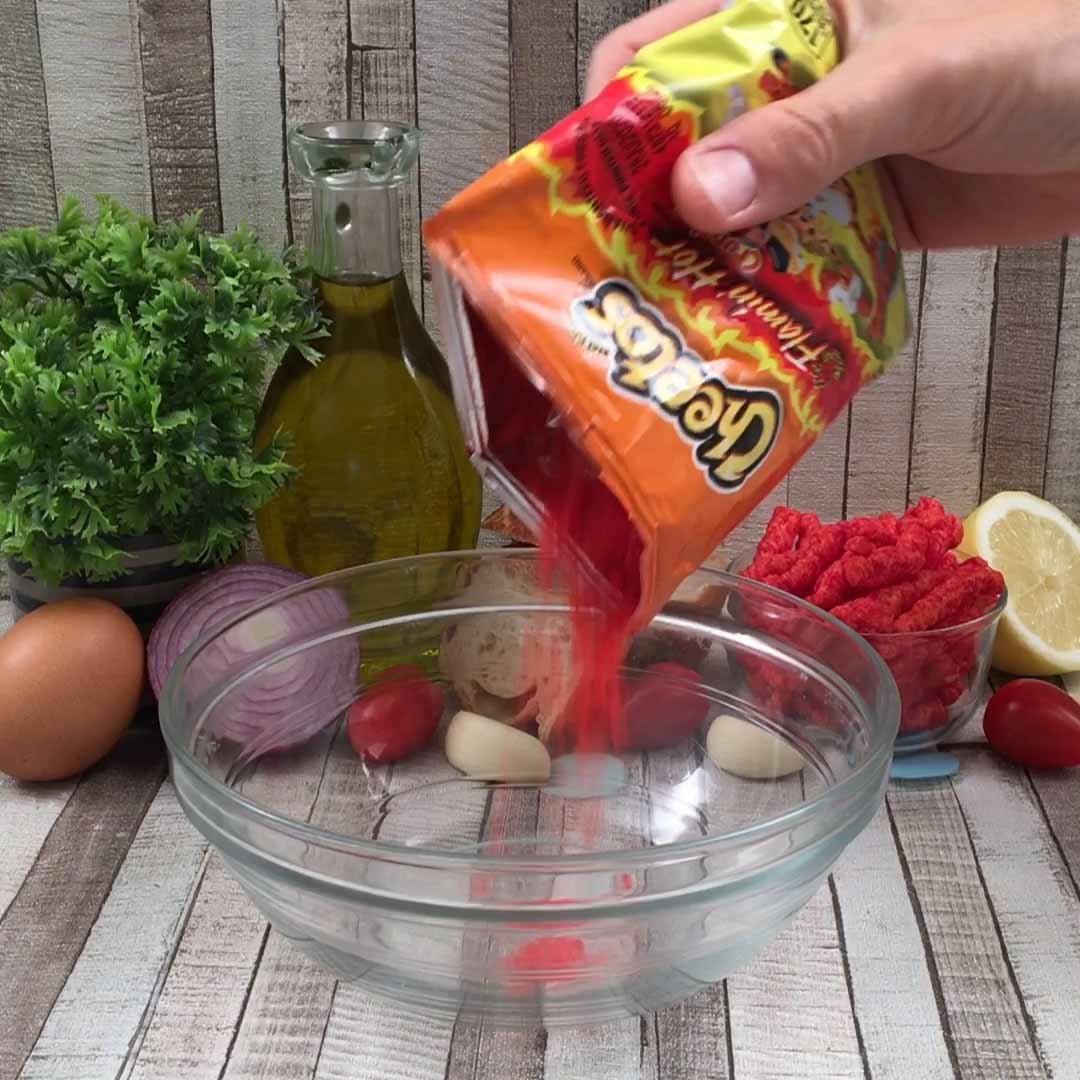 Flamin' Hot Cheetos Fried Shrimp
It's hot, hot, hot! 💥🍤🤩
Total time: 30 minutes
Ingredients for 8 people
Flamin' Hot Cheetos
30 shrimp, deveined
Flour, for breading
Egg, for breading
Oil, for frying
Bread
Remoulade sauce
2 cups grated Monterey jack
1 cup beer
Parsley
---
Step 1/3
Crush Flamin' Hot Cheetos into powder. Then bread each shrimp by dipping them in flour, egg, and finally, Flamin' Hot Cheetos. Fry in hot oil for 3-5 minutes until cooked.
Step 2/3
Cut 3 loaves of bread into 3 sections, slicing diagonally. Push down the center of the bread and place two or three shrimp inside each piece.
Step 3/3
Place the shrimp-stuffed bread around the edge of a pie plate and fill the center with shredded cheese and then pour the beer over the cheese. Bake for 15 minutes at 350 °F, mix the beer and cheese together when it comes out of the oven and the serve.