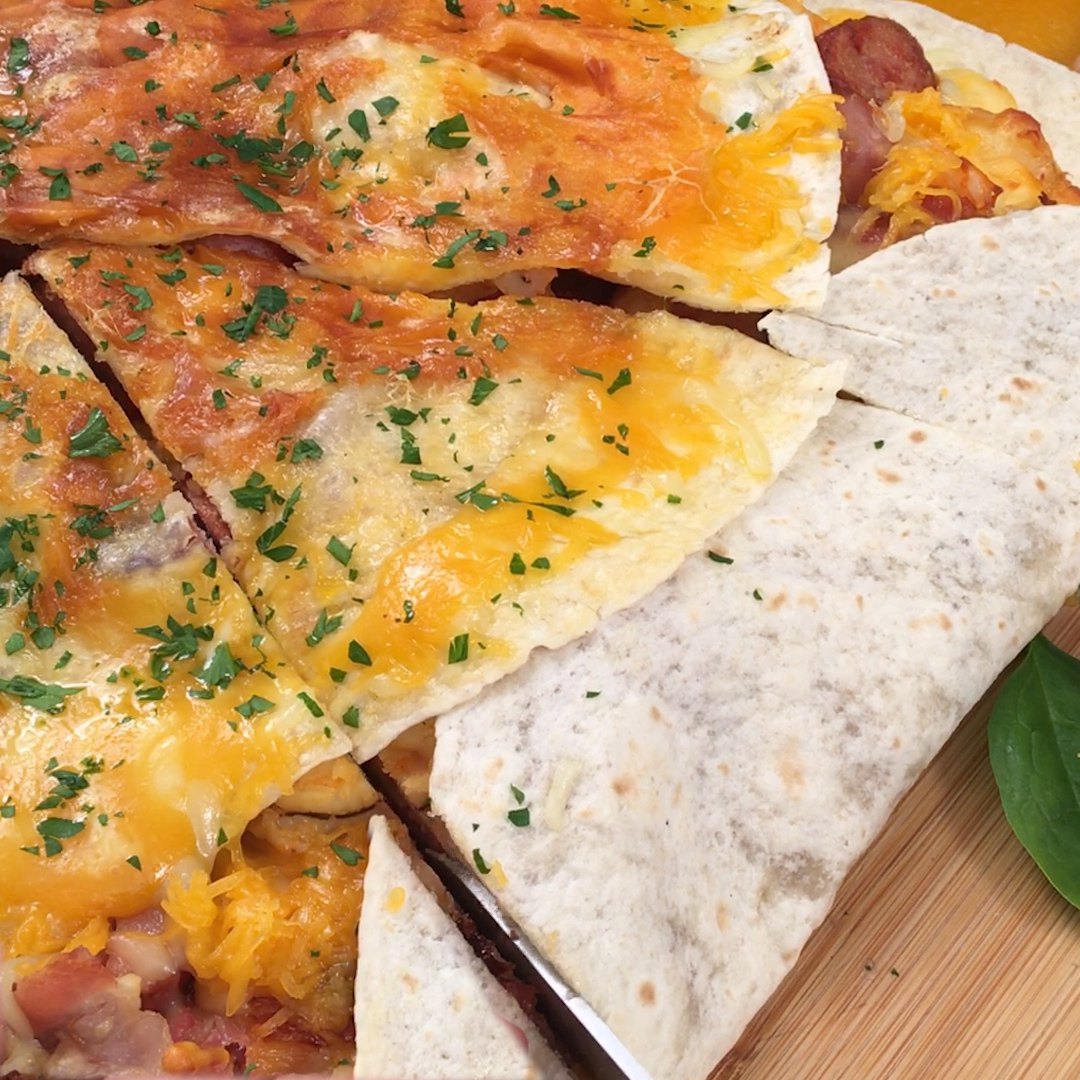 Surf 'n' Turf Quesadilla
Extra large, extra good!
Total time: 30 minutes
Ingredients for 6 people
4 Italian sausages
25 shrimps
Olive oil
40 slices bacon
6 slices cheddar
6 slices Monterey jack
4 tortillas
1 cup shredded taco cheese blend
Parsley
---
Tools
Skewers
Hot pan
---
Step 1/3
Cut sausage into 1/2-inch thick rounds, then skewer them in between shrimps. Grill on the stove top with olive oil until shrimp an sausage are just cooked.
Step 2/3
On a parchment paper, lay out bacon side by-side-side overlapping slightly to create an interlocking "sheet" of bacon. Place cheddar cheese and Monterey Jack cheese on the bacon, then place the grilled shrimps and sausage on the cheese and roll into a tight log. Remove the parchment paper and bake for 20 minutes at 350 °F.
Step 3/3
Lay out 3 tortillas slightly overlapping, place the cooked bacon log on top of the tortillas and cut open to lay flat. Cover with a 4th tortilla and the pull out the skewers. Fold in the extra tortillas then cover with shredded cheese blend. On the stove, heat up a pan then place the bottom of the hot pan directly on the cheese to fry the cheese on top of the tortilla. Sprinkle with parsley, slice and serve.