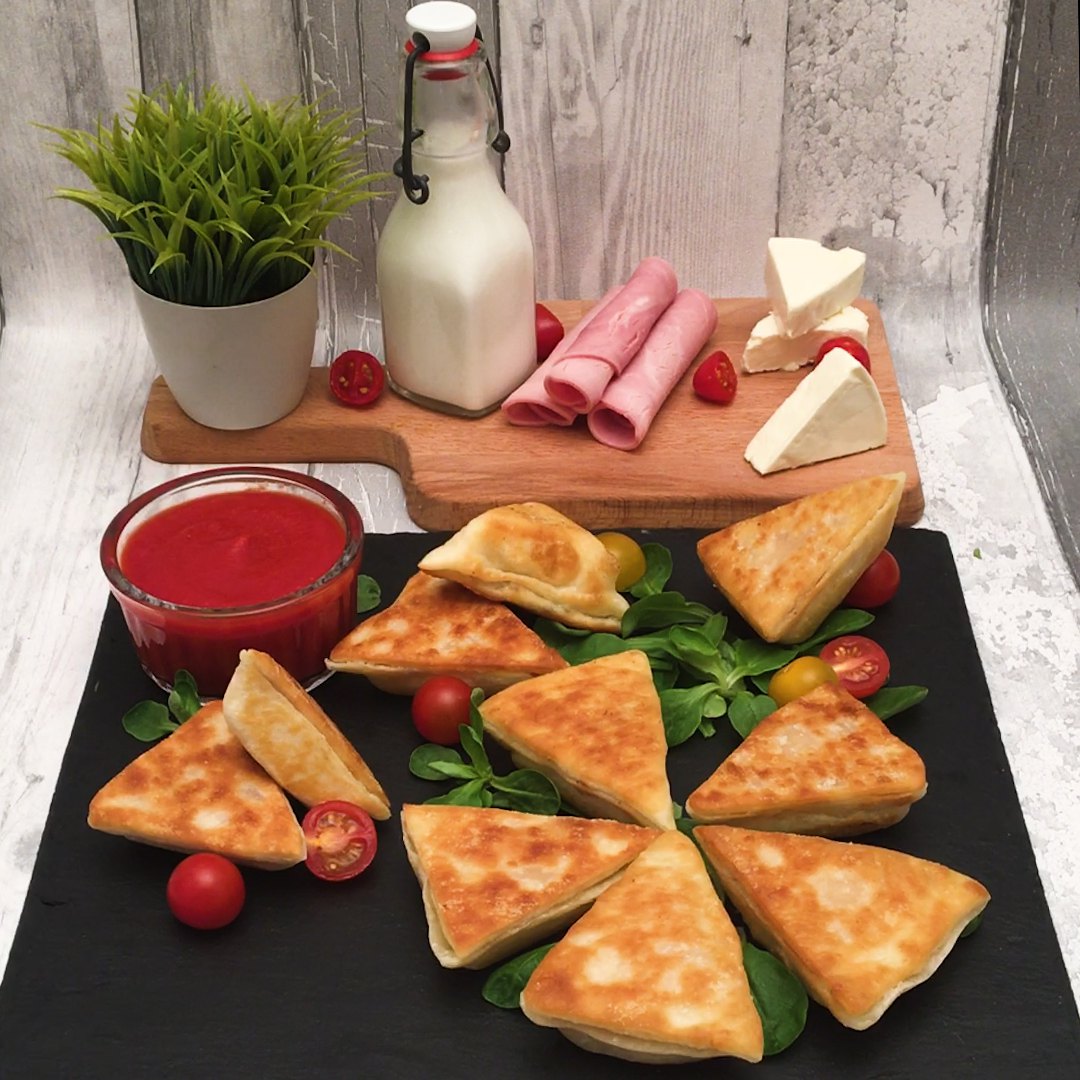 Laughing Cow Bites
It's a throwback to the days when a simple triangle shaped cheese could bring instant euphoria ;)
Made by you!
Ingredients
2 pizza doughs
4 slices ham
12 portions Laughing Cow cheese
Salt & pepper
Vegetable oil
Ketchup
1. Cut 12 triangles of ham to the size of a Laughing Cow portion and arrange harmoniously on a pizza dough. Add a portion of Laughing Cow cheese on top of each piece of ham. Salt and pepper, then cover with the second pizza dough.
2. Seal the cheeses by pressing down the dough around each without crushing them to obtain 12 dumplings. Cook the triangles in a pan with a bit of oil. Serve with ketchup as a dipping sauce.
Similar recipes from Chefclub