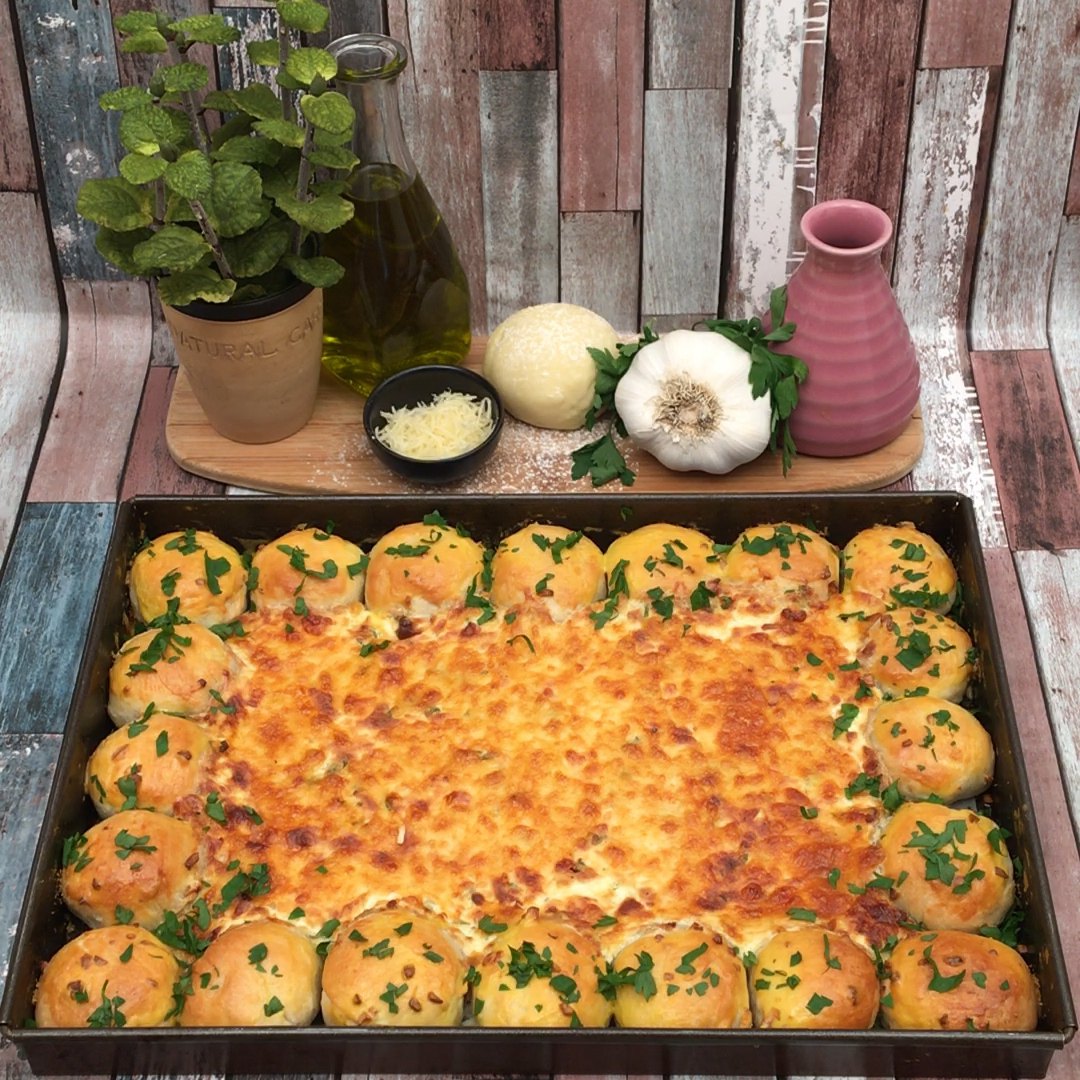 Deluxe Dough Ball Dip!
I mean... who doesn't love garlic dough ball... we put mini burgers in them too!
Total time: 40 minutes
Ingredients for 4 people
1 lb ground beef
1 tbsp salt
1/2 tbsp pepper
5 slices American cheese
1 1/2 lbs pizza dough
2 cloves garlic
3 tbsp butter
Chopped parsley
8 oz cream cheese
1 cup heavy cream
3 cups grated cheddar
---
Step 1/3
Mix the ground beef with the salt and pepper, then form into small patties. Heat some oil in a pan, then fry up the mini burgers in batches. When they are cooked, divide the pizza dough into walnut-sized balls, then press them flat to make discs. Place a slice of American cheese on the dough, then a burger, then seal up the balls by pulling the sides of the dough to the top.
Step 2/3
Place the dough balls around the edge of a greased, parchment-lined baking pan, then bake 15 minutes at 350 °F until lightly browned.
Step 3/3
Mix cheeses and cream together and season. Once the baking is done, spoon this mixture into the middle of the tray. Bake another 15 minutes until cheese is bubbling, then enjoy by dipping the balls into the cheese.