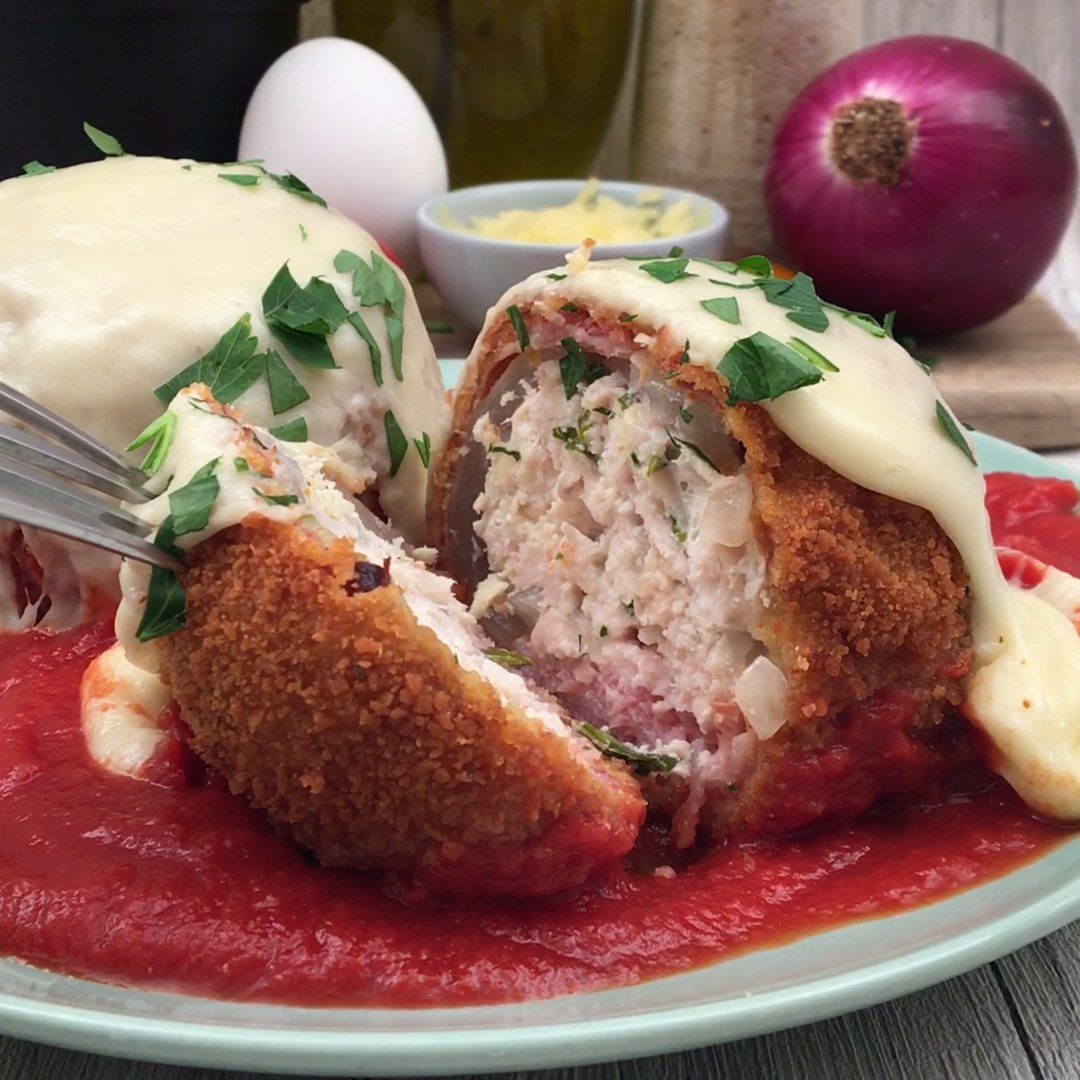 Chicken Parm Poppers
This might sound cheesy... and it is! 🍗🍅🧀
Made by you!
Ingredients
6 onions
5 chicken breasts
Parsley
1 3/4 cup mozzarella
1/4 cup tomato sauce
20 slices of bacon
1 2/3 cups flour
5 eggs
1 2/3 cups breadcrumbs
1. Peel the onions and cut off the top and bottoms so you can pop out the center. Set the center aside and chop for use later. Chop the chicken breasts up finely (the make your own ground chicken), then mix with salt, pepper, parmesan cheese and parsley. Fill the onions with the chicken breast mixture.
2. Wrap bacon around the stuffed onions, about 3/4 slices per onion. Bake for 20 minutes at 350 °F, until the chicken in the center is cooked. Once removed from oven, let cool, then bread in flour, beaten eggs, and breadcrumbs. Fry in hot oil until golden.
3. Put tomato sauce into a glass baking dish, then placed the fried onion bombs into the tomato sauce then cover with mozzarella cheese and put back in the over for 5-10 minutes until the mozzarella melts. Enjoy!
Similar recipes from Chefclub