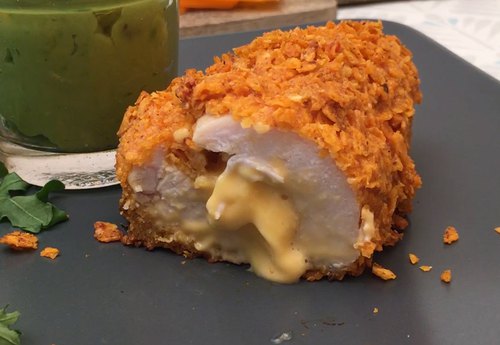 Doritos® Chicken
Crispy, crunchy and criminally tasty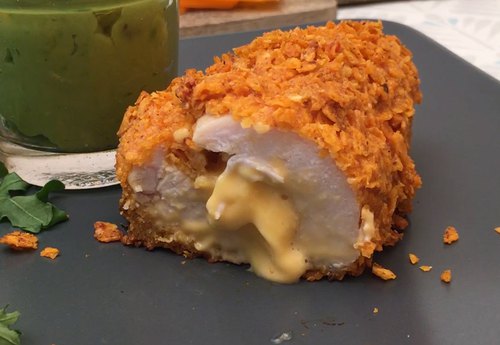 ---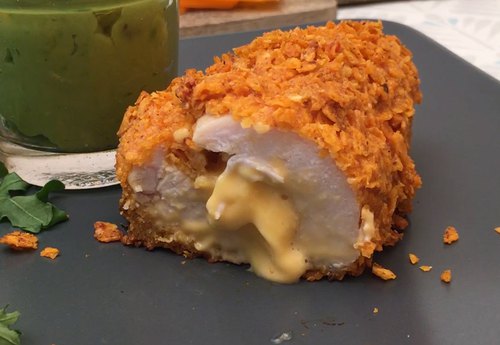 ---
Ingredients for 2 people
1 packet of doritos® crisps
2 slices of cheddar cheese
2 chicken breasts
1 1/4 cups of flour
2 eggs
guacamole
---
Step 1/3
Crush the Doritos® crisps into small pieces then pour them into a bowl.
Step 2/3
Roll the cheese slices up tightly, then roll half a chicken breast around each piece of cheese.
Step 3/3
Dip the chicken in flour, then egg, then coat in the crushed Doritos®. Bake in the oven at 350°F for 25 minutes on a baking tray lined with parchment paper, and serve hot with guacamole for dipping.
Similar recipes from Chefclub
-
Our other recipes