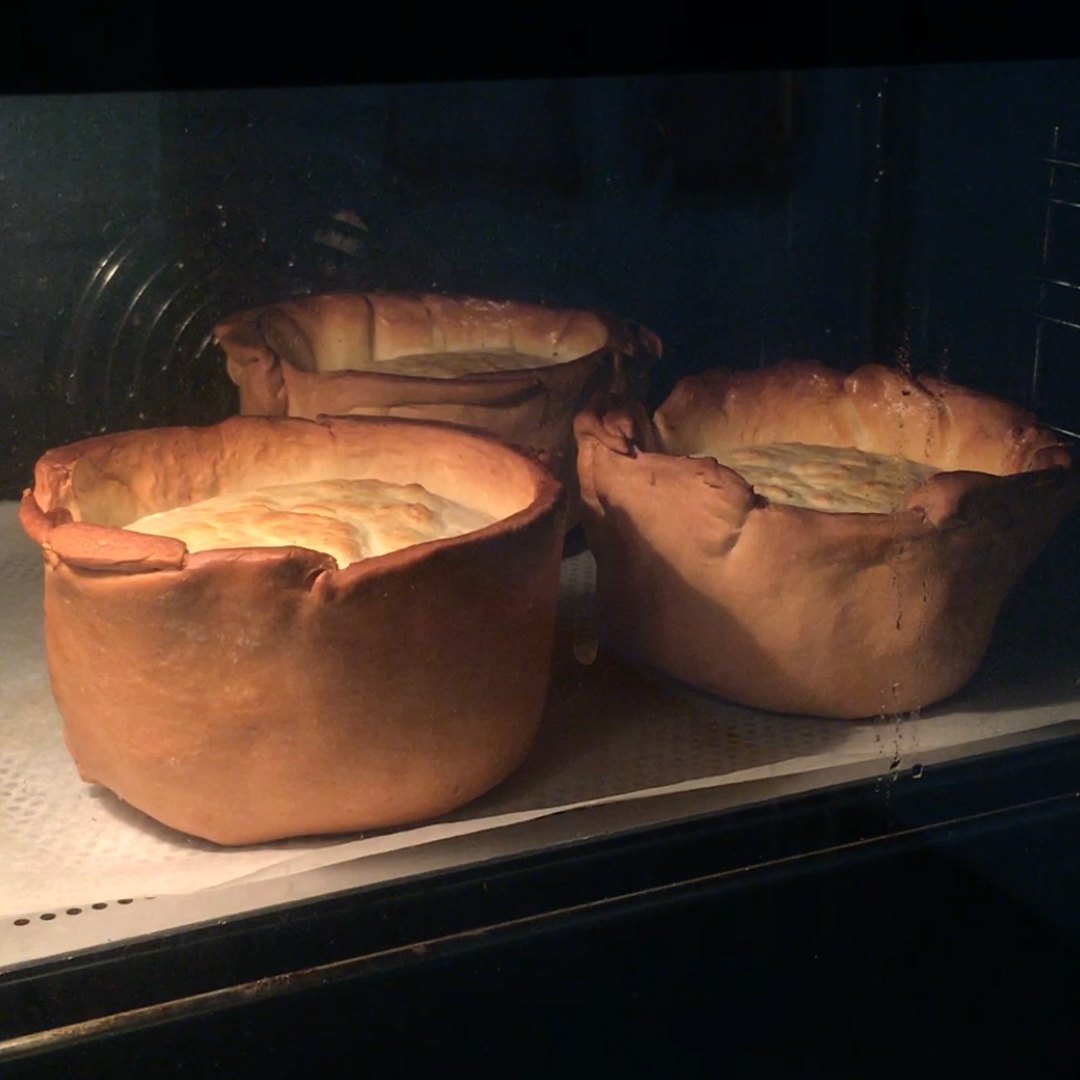 Deluxe Soufflé
You'll fall for this soufflé, but it won't fall for you! 😉
Total time: 40 minutes
Ingredients for 3 people
1 pizza dough
4 potatoes, sliced and cooked
3 cups sliced ham
2 cups grated Swiss cheese
1/2 stick butter, melted
1/2 cup flour
2 cups milk
1 teaspoon nutmeg
4 eggs, separated
1 cup melted mozzarella
---
Tools
Hand mixer
Parchment paper
3 medium ramekins, buttered
---
Step 1/5
Using a small bowl, cut three circles from the pizza dough. Place the dough over the bottom of a greased ramekin. Bake for 15 minutes at 350° F.
Step 2/5
Remove the dough from the ramekins and place right side up. Fill the bottom and sides of the dough with slices of potatoes. Sprinkle with the 1 cup of sliced ham and and cheese.
Step 3/5
In a pan, melt the butter. Add flour and whisk together. Add milk and whisk until thickened. Add nutmeg and whisk to incorporate before removing from the heat. Add 2 cups of sliced ham, 1 cup of cheese and egg yolks. Whisk together. Pour the mixture into a large bowl and set aside.
Step 4/5
In a bowl, whip the egg whites to stiff peaks. Fold the egg whites into the cheese mixture and gently fold. Pour the mixture into each prepared baked bowl. Bake on a parchment paper lined baking tray for 20 minutes at 400 °F.
Step 5/5
Make in a hole in the center of each soufflé with a spoon and fill with melted mozzarella cheese. Enjoy.