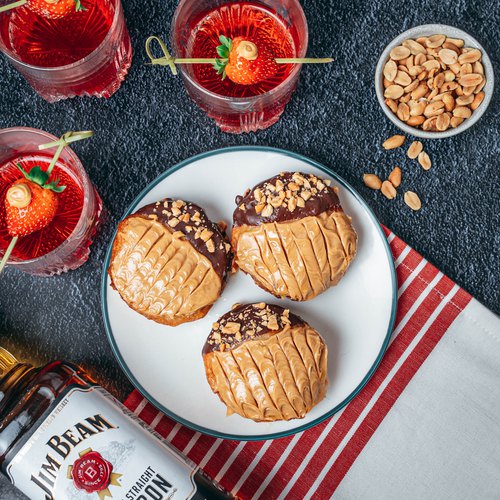 Spiked PB&J Cocktail
Spiked PB&J Cocktail! With some yummy lollipops 🍭🍹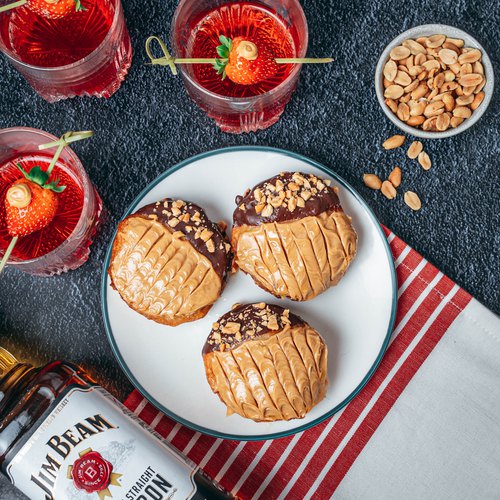 ---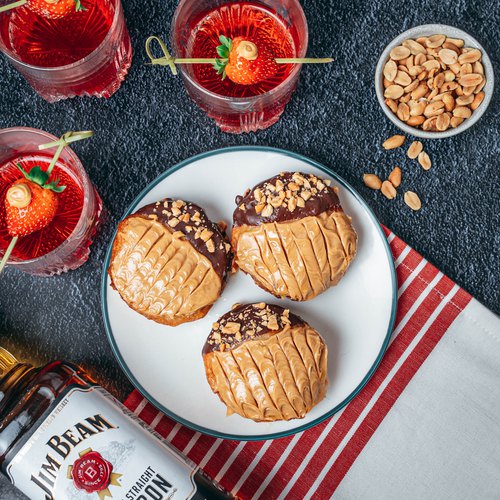 ---
Total time: 10 minutes
Prep time: 5 minutes, Cook time: 5 minutes
Ingredients for 3 people
6 slices of bread
Oil
1 container of peanut butter
1 jar of strawberry jelly
3 tbsp of peanuts
Honey
1 bottle of whiskey
Orange liqueur
Cranberry juice
2 cups of pancake batter
3 tbsp of milk chocolate
---
Tools
Skewers
---
Step 1/3
Spread jelly between 2 slices of bread and cut into a circle. Place on a skewer and coat with pancake batter. Fry in hot oil until golden brown. Dip half of the fried bread in melted chocolate and coat with peanuts. Brush peanut butter on the other half and drizzle with honey.
Step 2/3
Mix peanut butter, honey and whiskey in a jar. Allow to infuse and pour into a glass with ice cubes. Top with cranberry juice and a shot of orange-flavored liqueur.
Step 3/3
Serve the cocktails with the fried bread and enjoy!