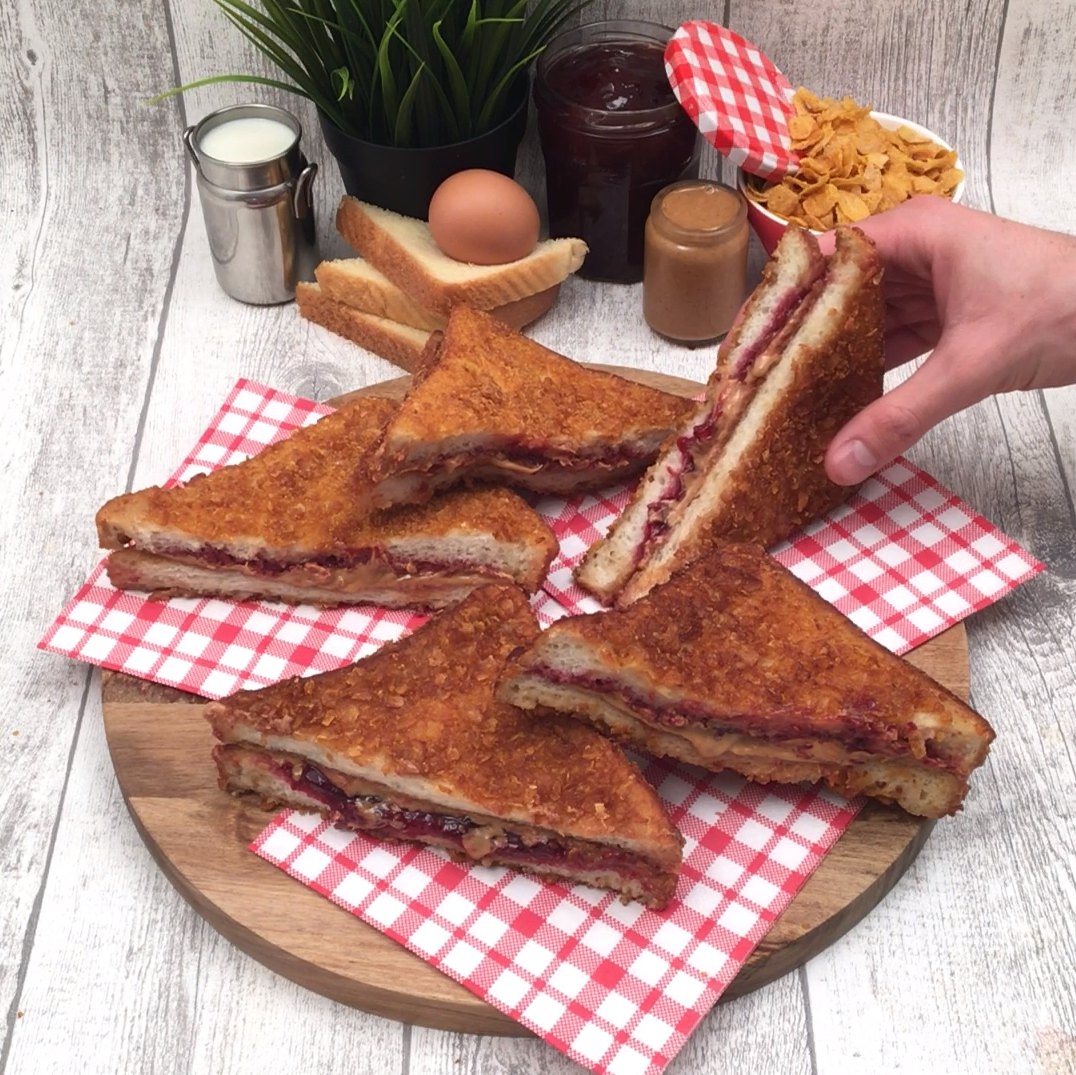 Deep Fried PB&J
You don't need it, but you know you want it 🥜🍞😍
Total time: 10 minutes
Ingredients for 6 people
10 tbsp peanut butter
6 slices sandwich bread
6 tbsp raspberry jelly
3 eggs
2 tbsp sugar
1 cup milk
2 tbsp ground cinnamon
1 bag corn flakes
Vegetable oil (for frying)
---
Step 1/3
Spread 2 tablespoons of the peanut butter on 3 slices of bread and spread the jelly on the 3 other slices. Close the sandwiches.
Step 2/3
Mix the remaining tablespoon of peanut butter, eggs, sugar, milk and cinnamon. Crush the cornflakes.
Step 3/3
Dip the sandwiches into the milk mixture, then bread them with cornflakes. Fry the sandwiches, place on paper towels to remove excess oil, then cut them in 2 and enjoy by dipping in milk.