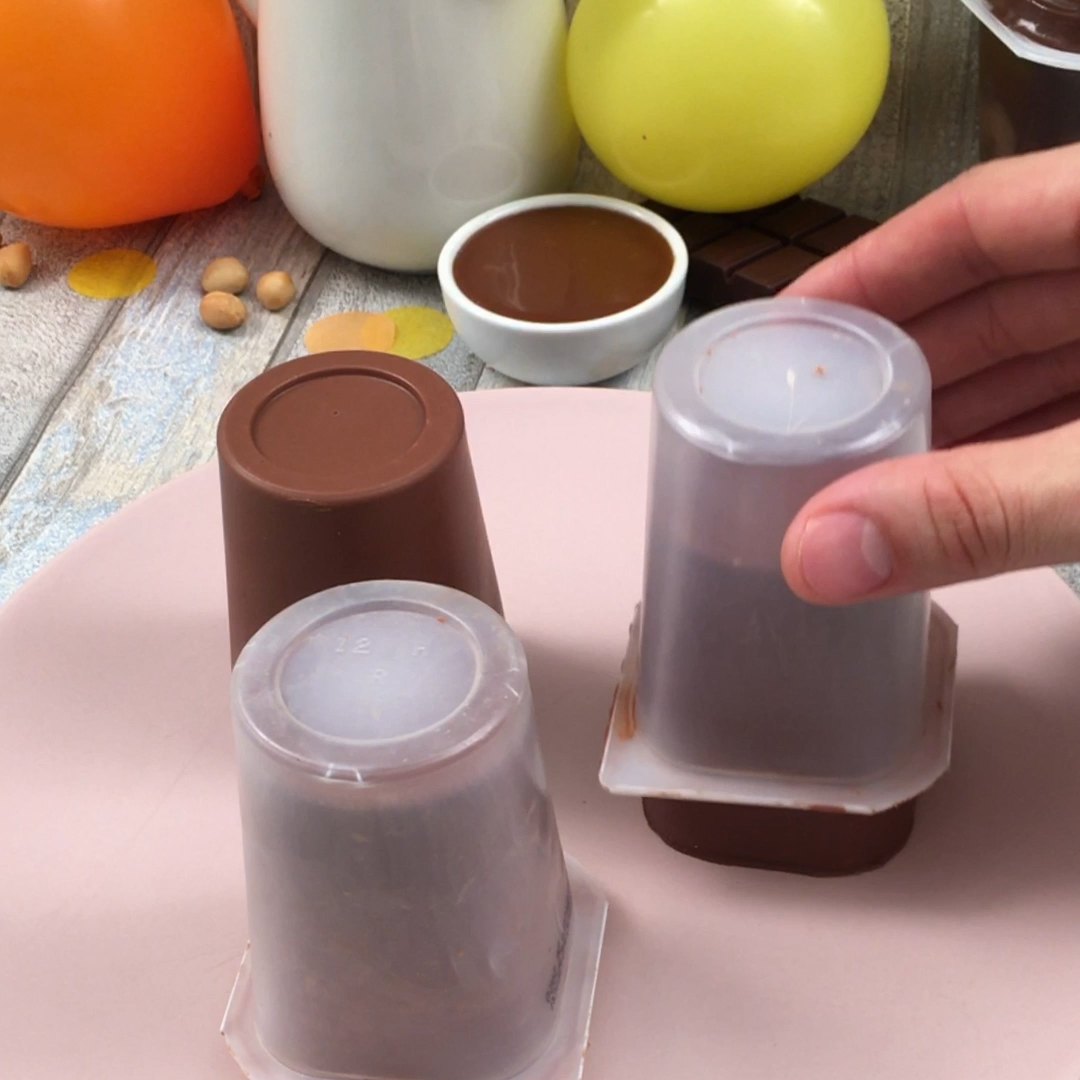 Peanut Butter Chocolate Pudding Packs
Peanut Butter Chocolate Pudding Packs! The proof is in the pudding! 🍮
Made by you!
Ingredients
3 Snack Packs
1 1/4 cup whipping cream
1/2 cup peanut butter
1 1/2 milk chocolate
1/3 cup caramel sauce
3/4 cup peanuts
1. Melt the milk chocolate to 84 °F (you can do this in a double boiler or microwave). Empty the 3 Snack Packs and put the pudding in a bowl. Wash and dry the containers. Fill the containers with milk chocolate covering all the surfaces with a thin layer, let dry then repeat. Save any left over chocolate.
2. Add the heavy whipping cream to the bowl of pudding, whip with a hand mixer. Add the remaining chocolate and mix. Divide into two bowls. Add peanut butter to one bowl, fold in. Place the two whipped pudding into piping bags.
3. Remove the plastic container from the hardened chocolate cup, then fill with peanuts, chocolate cream, and peanut butter cream. Chill for an hour then place on a serving dish and cover with caramel sauce and top with additional peanuts. Enjoy!
Similar recipes from Chefclub