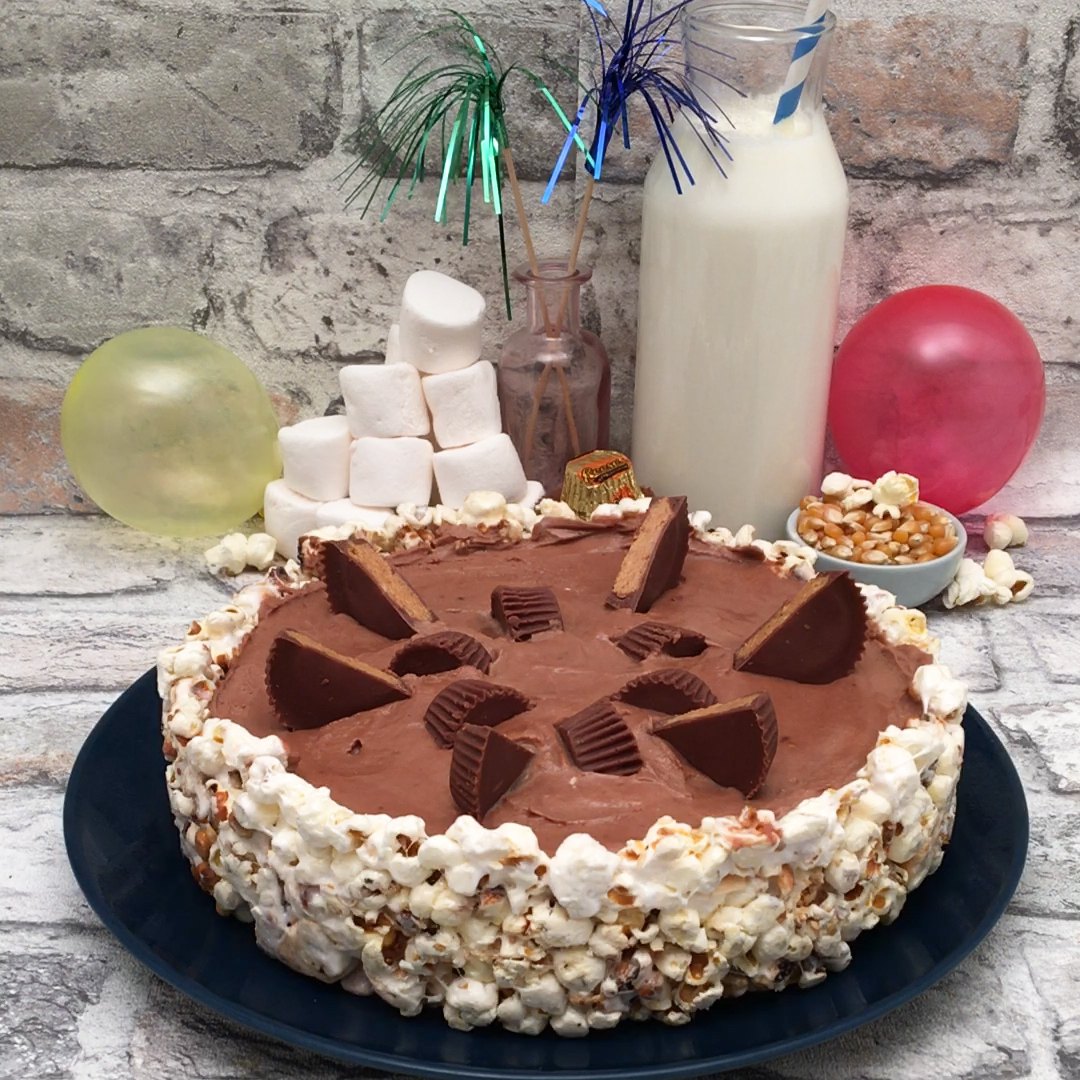 Reese's Pie
A sweet, new way to enjoy this classic candy.
Total time: 45 minutes
Ingredients for 6 people
20 marshmallows
1/3 cup popcorn kernels
15 Reese's ® Peanut Butter Cups
1 1/2 cups whipping cream
6 Reese's ® minis
Vegetable oil
---
Tools
1 springform pan
1 small bowl
---
Step 1/3
Arrange the marshmallows in a circle around the edge of a deep frying pan. Add the popcorn kernels to the center and drizzle with vegetable oil. Cover and cook over medium heat until all the kernels have popped. Mix the popcorn with the melted marshmallows, add to the springform pan, and use the small bowl to press the popcorn mixture around the sides of the pan, to make a crust.
Step 2/3
Melt 12 Reese's ® Peanut Butter Cups in a small saucepan. Whip the cream and fold in the melted Reese's until well combined. Pour the mixture into the popcorn crust and refrigerate for 4 hours.
Step 3/3
When well chilled, demold the pie and decorate with the remaining Reese's ®, halved, and the Reese's minis. Slice and enjoy!