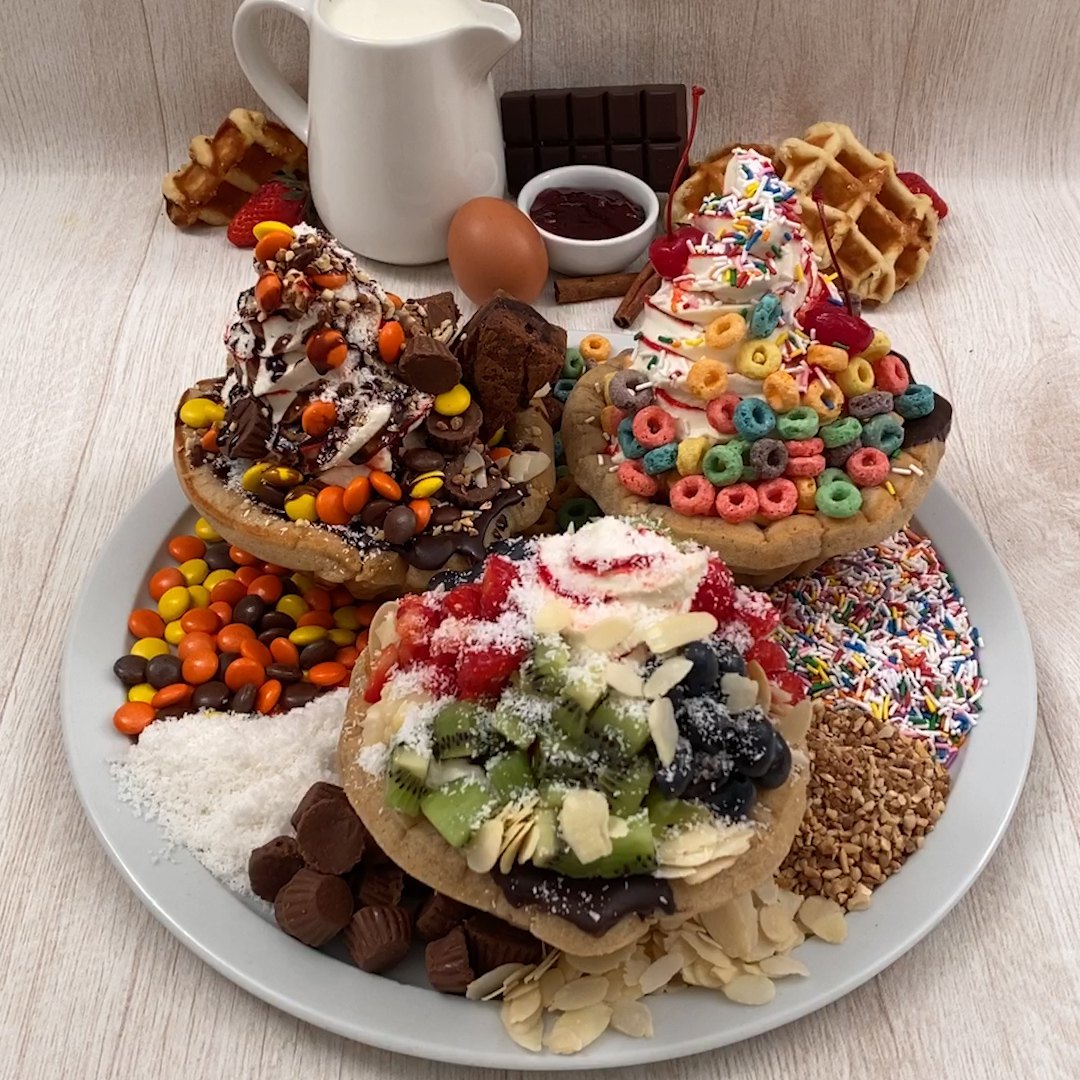 Froyo Fun
Forget about going out for frozen yogurt! 🍦
---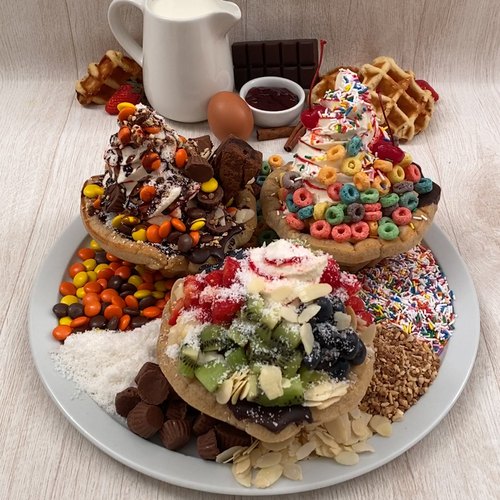 ---
Total time: 120 minutes
Ingredients for 6 people
3 cup Greek yogurt
1 cup honey
1/2 cup sugar
2 egg whites
1/4 cup heavy cream
1 tsp vanilla extract
1 tsp almond extract
1/4 tsp salt
5 tbsp butter, melted
2/3 cup flour
1 cup melted chocolate
Raspberry coulis
Your favorite froyo toppings
---
Tools
1 plastic bottle
1 x-acto knife
Piping bag
Paint brush
---
Step 1/4
Make your own star tip using an x-acto knife to cut a star in a bottle cap, then cut said bottle in half and place the top into a piping bag. For ease, place the piping bag into a glass, paint stripes of raspberry coulis in the piping bag and set aside.
Step 2/4
In a 9x9 baking dish, add Greek yogurt and honey then mix together. Freeze until semi-solid then mix when semi-frozen. Place back in the freezer until frozen.
Step 3/4
Meanwhile, mix sugar, egg whites, heavy cream, vanilla extract, almond extract, cinnamon, salt, melted butter, and flour together. Then ladle into a waffle iron, cook and place the waffle into a bowl to form it into a waffle cone bowl. Once cooled line with melted chocolate and repeat until all the batter has been used and you have 3 bowls.
Step 4/4
Scoop the froyo into the piping bag and pipe into the waffle cone bowls! Top with your favorite froyo toppings. Ideas include: chopped fruit, cereal, nuts, chocolate chips, mini Reese's, sprinkles, coconut, candies and more! Enjoy!